Aluminium Doors and Windows
Free assessment and quotes

Custom Made to clients specifications

For Residential and Commercial buildings
Why is Aluminium Door and Windows a good option?
Durability. Aluminium windows are extremely durable and will last a lifetime (In fact, many brands come with a lifetime guarantee). The most important feature is that they do not rust. As a result, aluminum windows are ideal for people who live near the sea.
More cost-effective. Aluminium windows are less expensive than materials such as wood. They also require less maintenance, which saves money in the long run.
Maintenance. It is simple to maintain aluminum windows. They do not rust or discolor like wooden or steel frames. All you need is hot water and a cloth to make them look brand new.
Stylish. Aluminium windows have a contemporary and modern feel and are a great way to enhance your home.
Insulation. Because they allow heat to escape, doors and windows can have an impact on your electric bill. Aluminium windows provide excellent weather resistance (which will help you save money in the long run). These windows can also block out loud noises.
Custom Made to clients specification
We specialize in made to measure and custom aluminium windows and doors. If you have an unusual or extra wide space do not hesitate to contact us.
Window Replacements
If you're looking to upgrade your home then we can also replace your wooden or steel frames with modern aluminium windows. Our team works quickly and can have this job done in less than a day. We also repair all types of aluminium windows.
Insurance Replacements
If you've had a burglary and need to replace your windows we can also help you with this. We work together with insurance companies to get you the best deal on your new windows.
Types of Aluminium Windows
We carry the highest quality brands and can install a wide variety of aluminium windows and doors. These include styles such as.
Casement windows
These windows have panels which swing on hinges out from the frame. They are typically used in bathrooms where you don't want to open the window entirely. They open either vertically or horizontally.
Casement windows provide excellent ventilation and can be installed higher on the wall than other types of windows. Because they open outwards, they can be left open even when it is raining outside, and the interior should be dry.
Sliding windows
This is a good option if there isn't much space for the window to swing outwards. Aluminium sliding windows are extremely functional when it comes to making the house more spacious, improving ventilation, allowing maximum natural light inside, and providing a variety of other benefits.
Sliding windows are also good for enclosing large spaces such as sunrooms or shop fronts. These windows can also be integrated with fixed pane windows. Like casement windows they can slide open either vertically or horizontally.
Stacking windows
These are also known as folding, bi-fold or concertina windows. The advantage of this type is that they slide open and stack together, allowing you to open up a wide space to connects the interior of your home to the outdoors, increasing the size of your living and entertaining areas. Stacking windows are ideal for serving areas and between kitchens and dining rooms and entertainment areas because they provide an abundance of natural light, fresh air, and unobstructed views.
These windows are suitable for both the interior and exterior of the home and can be opened from both sides.
Fixed pane windows
Your windows don't necessarily need to open. Fixed pane windows are useful for when you just want to let in light or see outside. They can also be used as indoor dividers for your home or office.
Aluminium fixed windows are an understandably popular product. They can be used as a standalone feature or as a complement to other types of windows and doors. They can be almost any shape, including squares, rectangles, arches, circles, triangles, and combinations of these.
Type of Doors
Sliding Doors
Sliding doors are great for saving space in any home. They also allow for easy opening and closing, as well as plenty of fresh air inside during the summer. Aluminium sliding doors, which come in a variety of beautiful styles, can be sealed and closed shut during the winter to save energy.
Pivot Doors
Pivot doors have hinges on the sides that allow them to be easily opened and closed. A pivot door with an aluminum frame can enhance the look of your home, and there is one to suit every style. They are low-maintenance and low-cost options.
Stack Doors
Stack doors are both contemporary and functional, making them ideal for your outdoor/indoor space. Our weather-resistant stack doors open and close easily and can be securely locked. Throughout South Africa, we supply and install aluminium stack doors in a variety of styles, glazing options, and sizes. Fill in the quote form to request a free estimate! It's not as expensive as you think!
Aluminium Windows FAQ
Q: Do you provide quotes? If so, how long will it take to get one?
A: We would be delighted to provide you with a quote. We can usually provide you with a quote within a day or two, but larger projects may take longer.
Q: Can I install the windows?
A: You are welcome to do so, though it is not recommended. Any building project will always have technical issues, which is why it is best to hire a professional to do the work.
Q: What is the maximum amount of panels in a sliding door.
A: We can fit sliding doors into extremely large openings and custom build doors with 2, 3, 4, 6, or even 8 panels.
Q: How long does it take to make custom windows and doors?
A: Our standard manufacturing time is 5-6 weeks. However, this will depend on the size of your project.
Q: Will a site survey be required?
A: Yes, in some cases we will need to visit the site to enable us to give you a fixed quote for the manufacturing and installation of your aluminium doors and windows.
Q: Are your windows and doors secure?
A: Our products are completely safe. Aluminium windows are the best choice for security conscious people because they are designed and tested to meet the highest industry standards.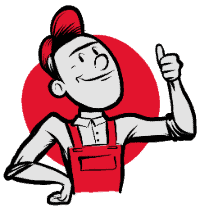 Aluminium Doors and Windows Costing Information​
Aluminium windows and doors are a popular choice for homeowners due to their durability, low maintenance requirements, and modern aesthetic.…

Getting double-glazed windows can be among the very best ways to minimize heating and cooling expenses and do your part…