Planning your kitchen renovation? Get a quote to order professional services.
If you are thinking of a tiled kitchen splashback or tiling your floors, you are going to want to get a handle on the costs.
This article will give you an idea of what types of tiles are available and what a tiler may charge to lay them. You can also visit Tiling Pros to find an exprerience tiler in your area.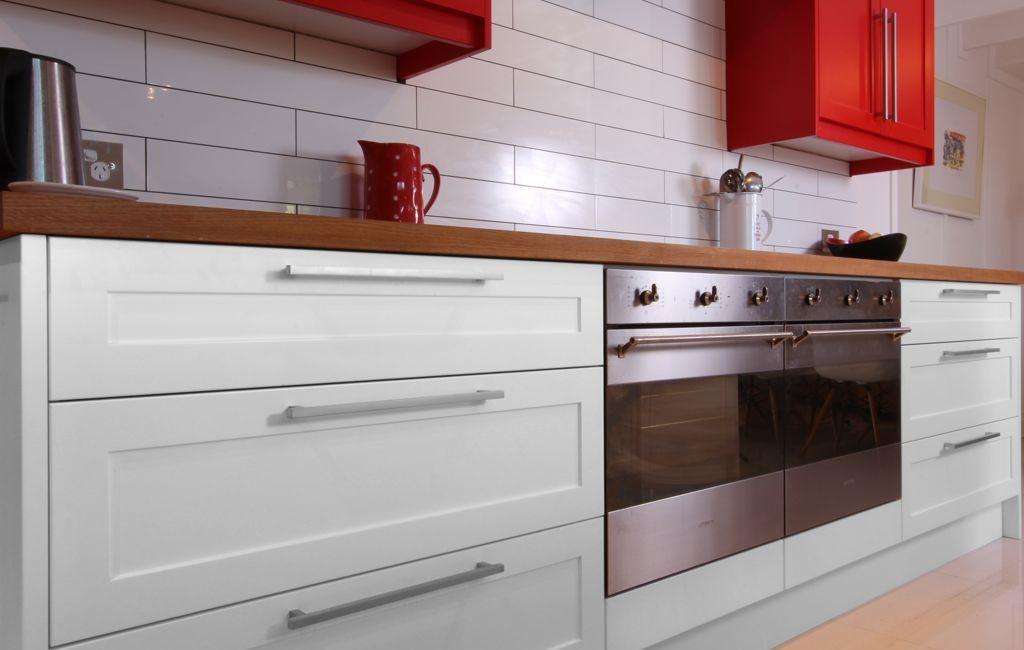 What type of tile for your kitchen?
You are literally spoilt for choice when it comes to tiles.
Ceramic: For decades, ceramic tiles prevailed in the majority of South African kitchens. Decent quality ceramic tiles will probably cost you around R400-R450 per square meter. Hard-wearing and available in a range of colors, there's little to be said against ceramic tiles except that they often lack the "Wow!" factor. Rows of square tiles, like a coat of paint, are there to serve a function and complement a color scheme, but tend to get lost in the background.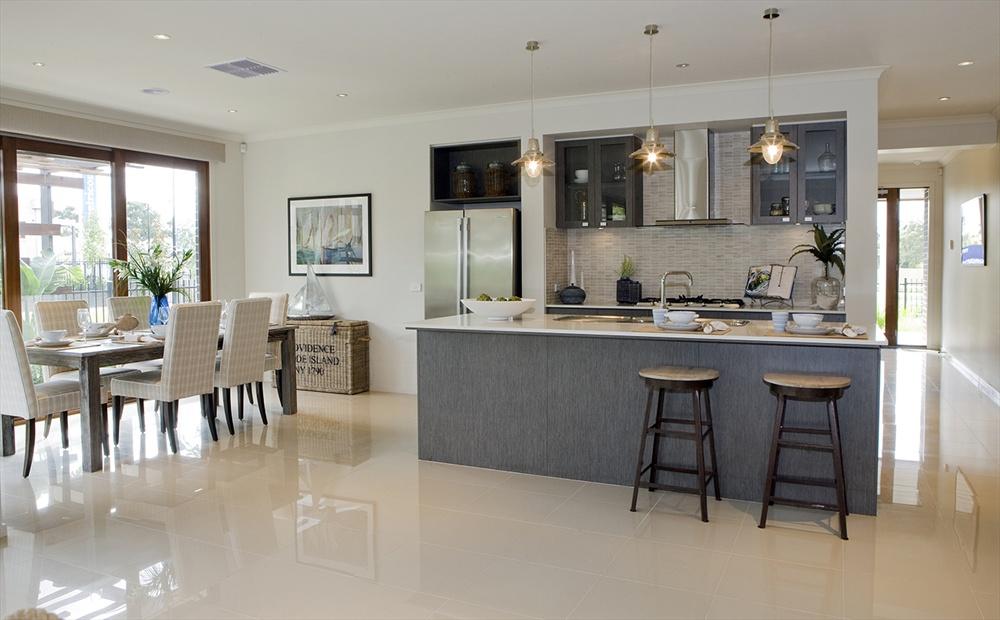 Porcelain: Next up on the price scale are porcelain tiles. The major difference between ceramic and porcelain tiles is that porcelain is denser and less water-absorbent than ceramic. Although often touted as superior to ceramic, the difference in quality is not always as great as the difference in price. If you find a ceramic tile that you like as much as its porcelain equivalent, you're probably better off choosing ceramic and saving money.
Mosaics: Mosaic tiles are great for creating visual interest and texture. In a kitchen, they are often specified as an eye-catching splashback surface.
If you want a tile that catches the light, then consider glass tiles. Often manufactured as mosaic sheets, glass tiles come in a multitude of colors, including stunning metallics. The thing that distinguishes all glass tiles, tho, is their almost gem-like appearance. While they may look like precious gems, they do not cost as much as diamonds or emeralds.

Natural stone is cool underfoot and adds a certain charm to any home. In the kitchen, granite, marble, and slate are all popular choices, either as floor or wall tile. Engineered stone is also an option, especially as a splashback.
How much does kitchen tiling cost?
Kitchen tilers charge anywhere from R450 to R1500 per hour for their labor, tho they are more likely to quote you on a per square meter basis, ranging from R350 per square meter to R1200 per square meter. R600 per square meter is the average cost for laying kitchen tiles. This figure does not include the cost of your tiles.
For wall tiles, expect to pay in the region of:
R200 to R280 per square meter for standard white ceramic wall tiles (600 mm x 300 mm).
R680 per square meter for steel gray polished porcelain wall tiles (150mm x 600mm).
It costs R860 per square meter for handmade Spanish white gloss ceramic subway tiles (150 mm x 75 mm), which look great as a splashback.
Read more about how much a kitchen splashback costs.
For floor tiles, expect to pay:
R350 to R500 per square meter for ceramic or porcelain tiles
High quality porcelain costs R500 to R1000 per square meter.
High quality natural stone tiles cost R800 to R1300 per square meter for high quality.
Mosaic tiles can give your kitchen the wow factor you are looking for and are popular as an eye-catching splashback. Expect to pay (priced per sheet):
R330 for one pebble effect mosaic sheet (300 mm x 300 mm).
R470 for one interlocking mosaic sheet (300mm x 290mm).
R590 for one polished silver metal sheet (300mm x 300mm).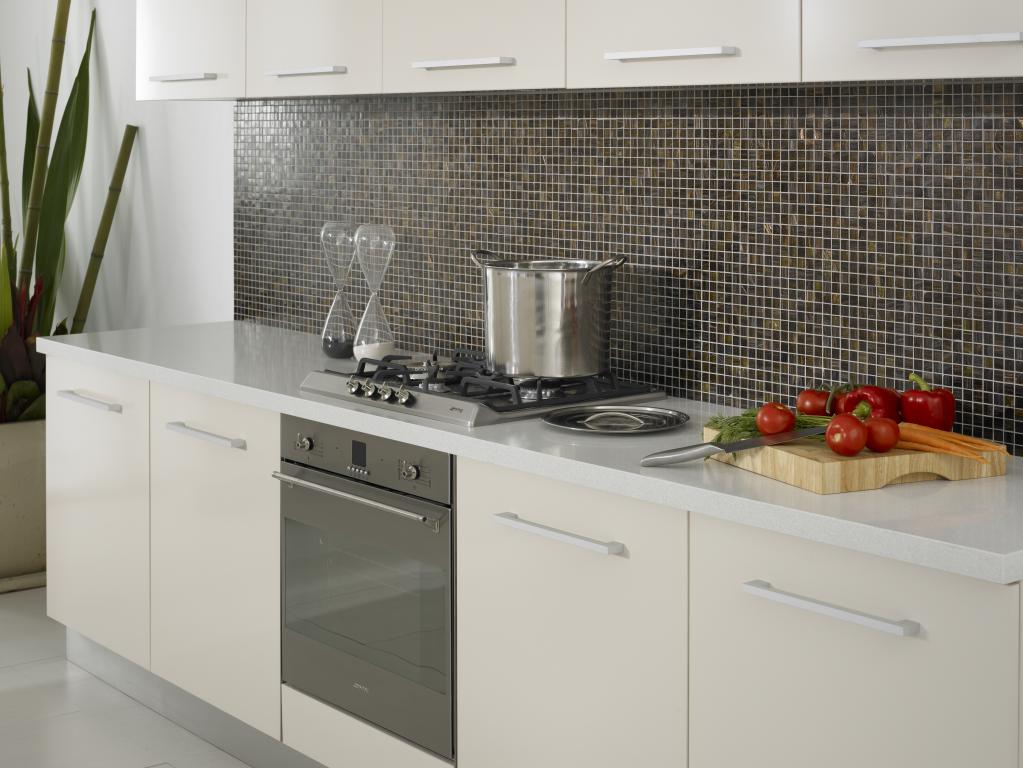 Getting quotes for kitchen tiling
To get an exact quote, first measure your walls or floor area and determine how many square meters of tile you need. Next, choose your preferred type and style of tile and get quotes directly from local tilers. You might also want to keep a less expensive type of tile in reserve, just in case your first choice is outside your budget. Also look for close-out specials and other deals. The market is fiercely competitive, and with a little luck, you might find the kitchen tile of your dreams at a lower price than you dreamed was possible.
Why not take a look at the tile design ideas on our photo pages to give you some ideas for your project?