Decking
Free assessment and quotes

Decking enhances the look and value of your property

Wide range of high quality decking to choose from
Enhances the Look and Enjoyment of your Outdoor Space

Wide Range of Decking Options.
Range of Options to choose from

Select a deck that will suit your outdoor space
Periodic maintenance will ensure your deck lasts long
Choose from a Wide Range of Decking Options
Choose from a range of decking options today. Call us for an obligation free quotation on decking that will suit your outdoor needs.
Wooden Decking
Wooden Decking is one of the most popular options when it comes to decking, it is ideal if you are looking for a more natural option and also enhances the aesthetics of your property.
Wooden Decking is cost- efficient and can be installed quickly and efficiently.
Wooden decking has no damaging consequences on the environment and is made from high quality:
Garappa
Pine
IPE
Massaranduba
Red Balau
Composite Decking
Composite decking causes no harm to the environment as it is made up of plastic along with wood fibres.
Looks very similar to wooden decking
It has very low repair and maintenance needs
Is available in a wide variety of beautiful colours to suit your outdoor space
It lasts longer when compared to wooden decks
Pool Decking
Pool paving can become dangerous when wet and often does not enhance the look of your pool. Pool decking is a great alternative to paving and does not become slippery when wet. Decking looks elegant and will enhance the look of your pool area.
If you want to revamp your pool area, then pool decking is the best option. You can choose from a variety of decking options from composite to wooden pool decking. Your pool area will look beautiful for many years.
Take your revamp one step further and add a wooden pergola or a set of garden furniture to create a tranquil outdoor area where you can relax and recharge.
Decking Maintenance and Repair
Decking does need occasional maintenance and repair. When compared to composite decking, wooden decking will require more frequent maintenance as it is exposed to the elements.
It will be best to get a professional to maintain your decking regularly rather than allowing it to perish and having to replace the entire deck which will cost you a lot more.
We supply all kinds of decking maintenance and repair services. We are able to restore your deck, sand it down and treat it with a top-quality product for maximum durability.
---
Create a Beautiful, Tranquil Outdoor Area
The outside of your home can be transformed into a place you won't want to leave, creating a tranquil environment where you can relax and recharge. A deck builder can convert your outdoor area in the following ways:
Deck repairing
Evaluations and decking advice
Personalized decking installations
Decking for new homes
---
Frequently Asked Questions
Will wooden decking last longer?

Wooden decking can last long if well taken care of on a regular basis.
Which decking is best when comparing wooden and composite?

This will depend on where you want to install your deck. Composite decking needs less maintenance but costs more, it also does not need frequent refurbishing. Wooden decking gives a natural feel to the outdoor area but needs more regular maintenance.
How should I clean my new deck?

Cleaning your deck is simple. You should not be using a high-pressure cleaner on your decking but rather take a stiff brush and remove any excess dirt and particles. If the dirt has still not come off, use a hose as well as a mild cleaning product.
Can my deck become wet?

It happens with time but there are several ways to stop this. You can prevent the wet surface by keeping it clean routinely as well as using an anti-skid decking oil which will help eliminate slippery decks.

Gallery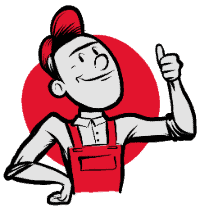 Decking Costing Information​