Driveway Gate Installers
Increase your Property's Security

Built to your specification to suit any Driveway
Driveway gates of a high calibre increase the value of your residential or commercial property, keep you safe, and are aesthetically pleasing. With crime on the rise, it is important to protect your family and assets. Our South African-based company has the knowledge and experience to provide specialised driveway gates for residential, commercial, and industrial applications. We make sure that everything we do is of the highest calibre because we are dependable and accountable, committed to taking actions that result in service excellence.
Our team of knowledgeable experts can help you choose the right type of Driveway Gate, no matter the application.
Commercial
Our business gates, booms, roller shutter doors, and security systems are all intended to keep your shop, office, or investment property private and protected for you and your employees. All of our commercial gates, booms, roller shutter doors, and security systems are designed to keep your shop, office, or investment property private and secure for you and your staff.
Industrial
Thanks to our industry knowledge and experience, we offer industrial access solutions for all major and minor industries.
Domestic
Our domestic entrances are created to protect you and your family. The custom gates and garage doors we install enhance your home's curb appeal and monetary value. We are renowned for providing first-rate service.
Driveway gate types that we specialise in.
Wrought Iron Gates
We specialise in custom made wrought iron gates, which are made with good quality thick steel. Not only are wrought iron gates attractive, but they are also very sturdy.
Wooden Gates
Our wooden gates can be customised and made with a wrought iron frame and wooden inserts. We make gates to your specifications. The hard wood used to construct the wooden gate is durable and lasts for many years because it is impervious to the elements and does not rot.
Swing Gates
Due to their elegant appearance and versatility, swing gates increase the aesthetic value of your property while not sacrificing safety. Our Swing Gates are available in Wood and Wrought Iron or a combination of both.
Automatic Driveway Gates
A motor manages the movement of an automatic gate. The way the gate will open will determine the type of gate operator needed. Some automatic driveway gates are Sliding Gates while others are Swing Gates.
Electric Gates
For the most part, electric gates are closed and only opened to permit controlled entry or escape, in contrast to manual gates.
We will customise any of the above gates to suit your needs, whether commercial, domestic or industrial . Fill in our online form or give us a call today for an obligation free quote.
Along with driveway gates, here are some of our additional products and services we offer:
Gate Automation
Gate Locking Systems
Gate Accessories
Garage Doors
Garage Door Automation
Intercom Systems
CCTV
Electric Fencing
We are based all over South Africa and you can get your obligation free quote by completing our form or giving us a call today.
Frequently Asked Questions
What Driveway Gate should I Choose?
When selecting a driveway gate, there are six important factors to consider.
Maintenance and Materials – Timber, steel, and wrought iron are three popular gate materials
Manual or electronic
Swinging Direction
Security and Privacy
Colour and Design
Safety
How long does it take to install a Driveway Gate?
In general, installing a driveway gate takes between 3-5 hours if everything goes perfectly. It goes without saying that this does not include travel time or time spent fabricating away from the site. Even though the majority of automatic driveway installations are finished in an afternoon, the bigger the project, the longer it will take.
What is a normal Driveway Gate size?
The most popular driveway gate sizes are 3.048 metres, 3.6576 metres, 4.2672 metres, and 4.8768. It is recommended that the driveway gate be a little bigger than the driveway entrance. If your driveway has curves, choose a wider double gate.
Does a Driveway Gate increase the value of your property?
For starters, driveway gates can boost curb appeal, making your house more appealing to potential buyers. Additionally, if your gate has an automatic opening mechanism, it could raise the value of your house by 5%. Installing a driveway gate is a simple way to increase the value of your home.
Contact us today to find out more.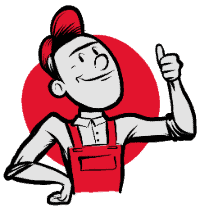 Driveway Gates Costing Information​