Affordable, Stress-Free Moving Service!
All loading is taken care of, you will not need to lift a finger.

Furniture and goods are fully insured.

More affordable than you think!
Why Choose Us for your Furniture Removal?
Our professional and vetted furniture removal companies are here to do your heavy loading! We have a full network of furniture and moving agents ready to help you move fast and affordably.
We do it all, from small furniture pieces to full home moving and we work with private and business clients.
We have traveled 1000's of kilometers transporting furniture and other items.
We offer specialized packaging and crating.
Your furniture will arrive safely at your home or business.
Our skilled and cautious removal crews are employed full-time and undergo ongoing training.
We take the stress out of moving!
Call today for a free quote for the moving of your most treasured items.
Common items we can help you move:
Antiques and collectable
Pianos
Fridges
Stoves
Chest of drawers
Paintings
Chairs
Office furniture
Motorbike
Surfboards
Beds
Sideboards
Lawnmowers
Dining room suite
TV'S
Grandfather clocks
Bronzes
Computers
Gym Equipment
Microwaves
Pets
This is just a short list of common items, we transport anything big or small for you.
Moving Services we offer:
Short distance furniture and moving
We can help you move your home and furniture over a short distance with peace of mind as we do our best to look after your treasured items, from a chair to a large lounge suite, we are here to assist you.
Do you have any heirlooms that you would like us to move such as grandfather clock, paintings, antiques, etc, We have a professional team that has been well versed in how to handle your smaller precious items?
Get short distance same-day moving within 200kms throughout South Africa.
Long-distance moving
Are you moving across the country?
As a removal business, we realize how difficult moving can be. We have a removals branch near you whether you're relocating to or from Johannesburg, Cape Town, Durban, or anyplace else in South Africa. Our experts will assist you in packing and moving furniture, as well as providing advice on each step of the relocation process.
Home Moving
Moving homes can be stressful, don't worry we are here to make it easy!
We will package, load, and transport your furniture no matter how big or small.
Our team will quote on the items that need to be moved based on the size and number of items.
Throughout the moving process, we will maintain continuous contact with you, ensuring that you are kept up to date and informed.
Do you have any heirlooms that you would like us to move such as grandfather clock, paintings, antiques, etc, our professional team has been well versed in how to handle your smaller precious items.
Vehicle Transportation
We are also experienced in the removal of vehicles which are transported via car carrier. Car carriers built specifically for domestic transfers are used to carry cars securely.
We move almost any kind of vehicle, from cars, motorcycles, and quad bikes to trailers and boats, in a safe and secure manner. As long as your car is in working order we can move it.
Office Equipment
Our trained, experienced, and highly efficient staff can pack any paperwork and/or office equipment into quality, custom-made boxes according to your specifications.
We offer packing, transportation, and unpacking of furniture to specified locations. The process of disassembling and reassembling office furniture will be easy thanks to our well-equipped personnel. Cleaning up the packing materials immediately after unpacking, or at a later date, ensures that your new offices are tidy and ready to go.
Corporate relocation
We would be the obvious choice for corporate relocations since our relocation specialists take care of every detail of your transfer from one city to the other.
We understand how stressful and difficult a business relocation can be, especially when workers' whole families are also moved. Our highly educated and experienced personnel, including specialized Corporate Move Management teams, are on hand to ensure a seamless transfer and provide unmatched high-quality service.
Moving Pets
Many people consider their pets to be family members, and they are among the most valuable possessions to transport. We specialize in moving pets and will make sure your pet is comfortable for the entire journey.
Storage
Do you have furniture to store? It's very common for our customers to need storage facilities before or after a relocation, and we have the ideal storage options available. Our world-class facilities provide safe and sophisticated warehouses for short- and long-term storage.
All goods are stored in wooden pallet boxes stacked in our warehouses, which are guarded 24 hours a day, seven days a week by alarm systems and armed response staff. The warehouse has a strict access policy, and visitors must be accompanied by the warehouse foreman.
Frequently Asked Furniture Moving Questions
Is it necessary for me to dismantle my furniture myself, or will your movers handle it for me?
Anything you can do to expedite the loading procedure, including dismantling big pieces of furniture, would be beneficial. However, we recognize that not all of our clients are capable of doing so, and we will gladly help with these things on the day. All we ask is that you let us know at the time of booking so that we can calculate the extra time and cost.
On the day of the removals, how long will it take?
Much of this is determined by the distance between your present home and your future home, as well as the expected traffic conditions. Aside from that, assuming everything has been disassembled, packed, and is ready to go, we can usually load a complete house's worth of goods in 60-90 minutes, with a similar amount of time to unload at the other end.
Is it really necessary for me to hire a packing service?
Not in the least. Feel free to pack all of your things into boxes and so on if that's what you want to do. Many find this to be a physically and emotionally draining event, and they entrust it to the experts.
What are the benefits of using a removal company?
Removal companies are experienced in helping people move houses etc.
All Lifting and carrying is taken care of, you will not need to lift a finger
Removal companies have knowledge of the local areas
They have very big removal trucks
Goods are insured
They offer a packing service
They have storage facilities
Arranging your own move is not a good idea, it ends up costing you more in the long run. Call us today for an obligation-free quote.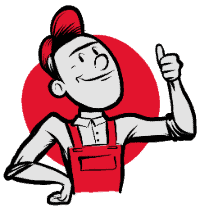 Furniture Removal Costing Information​
A lot of us have actually heard scary stories from pals who have actually vacated a residential or commercial property…