Gate Motor Repairs and Installations
Gate motor repair and installations

Full range of spare parts
Call today to get current pricing
Repairs and Installations

We repair existing gate motors as well as new installations
Variety of types and sizes

Swing and slide gate motors from all major brands
Full range of Gate motor services
Get in touch today for expert gate motor assistance. Choose from brand-new gate motors or restore your existing gate motor at affordable prices.
Garage door repair
Same day Gate motor repair
Garage Door Automation
Source and set up new gate motors from Centurion, Gemini, Hansa, ET motors.
Secure your home further with CCTV, electric fences and garage automation
Oil changes, services and refurbishments
New gate motor installations for driveways and complexes
Both swing and sliding gate choices
Large size heavy-duty gate automation
Programming existing remotes with gate and alarm
Secure your gate motor with a security bracket
All major gate motor brands repaired, supplied and installed
Centurion Systems Gate Motors Range
Centurion Automation is South Africa's leading supplier of automation, access control, gate motors and garage door openers. They offer electric gate motors from light domestic to heavy duty commercial.
Gemini Gate Motors
Gemini is the more affordable but popular alternative to the Centurion range. They offer the GEMINI DC Slider and GEMINI DC Swing.
Spare Parts
Gate motor rails
Anti-theft bracket
Gate Beams
ET Nice Systems sliding and swing gate automation
Gate Intercom
Remote controls
12v Batteries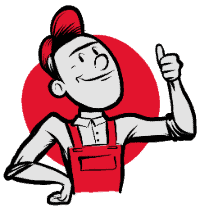 Gate Motor Costing Information​
In South Africa, the price of a gate motor is influenced by several aspects, including the model, brand, and characteristics.…