Kitchen Cupboards
Free Measurements and Quotes

Custom Made to Clients Specifications

Many Options to Choose From
The most important room in your house is the kitchen. A well-designed kitchen can increase the value of your home while also allowing you to spend more time in it.
When considering a new kitchen design, it's always a good idea to consult with a kitchen cabinet pro who can advise you on what will work best in your space and which kitchen cupboards to select.
New Kitchen Design
Are you thinking about updating your tired, old kitchen? Contact Local Pros and we will connect you with a local kitchen cabinet expert for a free evaluation and quote.
It's less expensive than you think, and it could completely transform your life and home! Based on the size, shape, and needs of your kitchen, our kitchen cabinet expert will recommend a few suitable options for you to consider.
Kitchen Cupboards and Design Options
Contemporary kitchens
Modern BICs and countertops with a simple and minimalist appearance can be found in contemporary kitchens. These kitchens are clean and elegant, and they frequently have integrated appliances.
Traditional kitchens
Traditional kitchens have a classy, timeless, and elegant appearance. They are excellent investments because they do not quickly go out of style. The majority of traditional kitchens have wooden kitchen cabinets and are warm and inviting.
Modern kitchens
Modern kitchens are sleek, shiny, and cutting-edge. They have a lot of clean lines, are very functional, and make good use of space.
Farmhouse kitchens
Natural materials and unpretentious fittings are used in farmhouse kitchens. They are cozy and frequently have butcher block countertops.
Rustic kitchens
Rustic kitchens have a modern yet lived-in appearance. Kitchen cabinets are frequently distressed, and countertops are typically made of wood.
Industrial kitchens
Industrial kitchens have a lot of open space, exposed features, and a simple design. They are functional, minimalist, and frequently use steel as their primary material.
How To Choose The Best Kitchen Design
Get the Dimensions Of Your Kitchen
The first step is to measure your kitchen to determine how many kitchen cabinets you'll require.
This is the square meterage of your kitchen, and remember to leave room for your appliances.
Select Your Kitchen BICs
The number of kitchen BICs required will be determined by the size and shape of your kitchen.
Kitchen BICs are classified into four types:
Floor cabinets. These are great for heavy items and sit beneath the kitchen countertop.
Cabinets on the wall: These cupboards, which are mounted to the wall and are located at eye level, are ideal for storing items that are frequently used.
Cabinets in the corners: These cabinets make the most of the available space in your kitchen.
Tall cupboards are ideal for storing groceries because they have the most space.
White kitchen cabinets are a popular choice because they look fresh, clean, and elegant in any kitchen. Our kitchen professional can advise you on how many of each kitchen cabinet you require. After you've decided which kitchen cabinets, you can choose the best cabinet doors for your needs.
Choose Kitchen Countertops
The type of kitchen countertop you select has an impact on the overall appearance of your kitchen and is an important decision. The following are the most common types of kitchen countertops:
Countertops Made of Wood
Wooden countertops are modern and beautiful, and they go well with almost any type of kitchen cabinet. They do require some upkeep (for example, sealing and oiling to preserve the wood), but they are well worth it if this is your preferred look.
Granite Countertops
In a kitchen, stone countertops look sleek, elegant, and very classy. They are ideal if you do a lot of cooking because they can directly handle hot dishes.
Granite
Marble
Limestone
Soapstone
Granite that was engineered
Quartz Engineered Stone Slate
Laminate Countertops
Do you want to update your kitchen but are on a tight budget?
Why not think about laminate countertops, which are the most cost-effective countertop option? They are also low-maintenance, long-lasting, and available in a variety of styles and colors.
Consider a Kitchen Island
Kitchen islands provide additional counter and BIC space while also looking great in the center of a kitchen. Moving kitchen islands are very adaptable, whereas fixed kitchen islands provide a great eating area for your family. Your kitchen cabinet professional can advise you on the best type of kitchen island for your needs.
Kitchen Cupboard FAQ
Q: Which kitchen design should I choose?
A: The final kitchen design is determined by your requirements and preferences. Some people prefer ultramodern kitchens, while others prefer a more traditional appearance. If you like minimalism, an industrial kitchen might be for you. A farmhouse or rustic kitchen, on the other hand, will give your kitchen a homey feel.
If you're still unsure, seek advice from our kitchen cabinet expert.
Q: How many BICs will I require for my kitchen?
A: This is determined by the size and shape of your kitchen, as well as your desire to maximize storage space.
Our kitchen cabinet expert can perform a free evaluation and provide an accurate kitchen cabinet quote – click here to get started.
Q: Is it worthwhile to renovate my kitchen?
A: Yes, updating your kitchen is always a good idea. Most people spend a significant amount of time in their kitchens, either cooking or socializing, and a new kitchen can significantly improve your quality of life.
The kitchen is the first thing a potential buyer notices about your home, and it has the potential to increase its value.
Q: How much does a new kitchen cost?
A: The total cost of a new kitchen is determined by the number of BICs required, the type of kitchen countertops chosen, and any accessories.
For a more accurate quote, contact us to get a free quote
Q: How long does it take to install a new kitchen?
A: It goes much faster than you think! Your kitchen cabinet pro will need to remove the old cabinets and countertops before installing the new ones. It is usually completed within a few days.
Q: I'm on a limited budget. Is it still possible for me to get a new kitchen?
A: Yes! Your kitchen cabinet pro is used to working with limited budgets and can recommend a great new kitchen option for you based on your financial situation.
Q: Which kitchen countertops are the best?
A: Wood and stone countertops are very popular right now, and they look very classy and elegant. If you're on a tight budget, laminate countertops are a great option because they're both beautiful and affordable.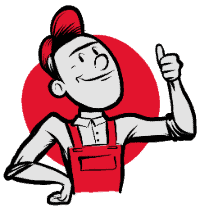 Kitchen Cupboards Costing Information​