Hire The Best Painting Contractors in South Africa
Painting both the interior and exterior & No mess

Residential and commercial painting with a consistent high-quality finish
Why hire a Local Pros Painter?
Local Pros will connect you with the best painters in your neighbourhood. If you are looking for painters near you visit Affordable Painters.
To get consistently exceptional results, we only employ the highest-quality paints, materials, and cutting-edge brush, roller, and spray-painting techniques. Your home will be changed from the inside out thanks to our skill in both interior and exterior painting.
Product Knowledge
On-time
Quality Finish Every-time
Cleanup
Well Equipped
Experienced
No Stress
---
Services
Residents and businesses can count on our professionals to deliver a comprehensive range of painting services. We can help you with interior or exterior painting for your home, company, or industrial building.
High pressure cleaning
Roof spraying and painting
Painting services are available for both residential and commercial establishments.
Painting both the exterior and interior
High Pressure Cleaning

Hire us to high-pressure clean your home and transform the outside. We employ the most up-to-date cleaning techniques and procedures. You can trust us to improve the appearance of your property.
Roof Spraying and Painting

A heat-reflective roof coating helps reduce heat from entering your home through the roof and ceiling, saving energy expenses and improving comfort. Your roof will be preserved and sealed for years thanks to the innovative nanotechnologies used, providing you peace of mind for a fraction of the expense of a new roof.
Residential and commercial painting

Our teams are experienced in painting both residential as well as commercial properties, we've worked with a variety of materials, including concrete and steel.
Exterior and Interior Painting

A new home's paintwork is what distinguishes it. Transform your home with a fresh coat of paint today! It's the first thing guests see when they walk in the door, and it sets the tone for the rest of the house.
For a free quote on any painting project, give us a call right now.
---
Most Commonly Asked Questions


How will I know if I have lead paint on my walls?
This is a really straightforward check for us, and we perform it on a frequent basis. We apply a 3M lead check swab to the surface and brush it against it; if the swab turns red, lead is present.

When is the best time to repaint my home?
Some people repaint their homes when they first move in to change the colour scheme, while others repaint them just before selling them to boost the curb appeal. In most circumstances, though, your home should be painted every 5-10 years.

How long will it take to paint my house?
Painting the outside of a standard home takes roughly 5-7 days (about 2500 square meters). It all depends on how much sanding, repair, and re-glazing is required. Each project is given to a large enough group to ensure that it is finished on time and without hurrying. Indoor tasks require about the same amount of time as those conducted outside.

What should I do to get my house ready to paint?
You can move little objects and delicate items to make room for interior painting. You might also want to remove any images or mirrors from the walls.

We'll move any large items we can't get around and cover everything with plastic and tarps. Small items, such as potted plants, should be moved away from the house while painting the exterior. Please park far away from your home and turn on the hose water for our convenience.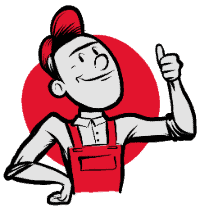 Painters Costing Information​
A fresh coat of paint will work wonders to breathe new life into your home or office. Painting takes…

What are the various paint types?

There's a paint type for every single circumstance…