Rubble Removal Experts
Same Day Rubble and Waste Removal

Rubble Collection and Disposal

Experienced in All Types of Waste and Rubble Removal
Rubble removal is a challenging task especially when revamping your home is a priority and you don't want to spend time on removing rubble and waste. Removing your own rubble and waste does not only take up valuable time, it also requires specialized machinery to remove large items.
Go With Rubble Removal Pros for the best rubble removal services, we offer the following advantages:
100% FREE, no-obligation quotes for your rubble removal
Expert, highly- skilled rubble removal team
Very same day, dependable service, no waiting period
No additional mess
When it comes to getting rid of your trash and debris do not wait, it can become a danger- Contact Rubble Removal Pros asap.
We provide the following services
Removing all rubble and waste from your property is our priority, with the exception of hazardous waste items which include food waste, pesticides, automotive waste, paints and solvents and batteries.
General Waste Removal
Have waste that is piling up at your property, causing your residential property to look untidy? Let Rubble Removal Pros eliminate your rubble or waste to ensure your home looks neat once again! We remove and dispose of general waste, call today for a free quote.
Building Rubble Removal
Building can be demanding enough without having to trouble yourself with rubble removal as well. Rubble Removal Pros takes pride in not only professional service but also safe rubble removal. Whether it be concrete, sand, bricks, wood, metal or anything that is left behind at a building site, we will dispose of unwanted rubble and any other building materials in and outside building sites in your area.
Household Trash
Household scrap can accumulate before you know it. Your local municipality only removes your waste once a week, this can result in junk accumulating on your property. Phone Rubble Removal Pros today, our crew of professionals will have scrap removed from your home before you know it. Our team of professionals can get rid of any household junk from chairs to geysers.
Removal of Yard and Tree refuse
Clearing your yard and have refuse to be removed? Leave it up to us at Rubble Removal Pros to clear away all your unwanted garden debris, from twigs to branches we remove it all, keeping your garden free of undesirable rodents and keeping your property looking neat.
Tree Removal
Anyone who has chosen to do their garden will know that this calls for a few trips to your local dumping ground. Leave the large trees to the professionals, get in touch with us today! Our team will remove the trees and branches for you. Rubble Removal Pros is also able to assist you with trimming and tree fell.
Hiring of a Skip
Do you have so much waste that a once a week collection by your municipality is not enough? Hiring a skip from Rubble Removal Pros is easier than you think, we drop it off and collect it once full. Call Rubble Removal Pros right now for an obligation free quotation.
---
Frequently Asked Questions
How Much Will Rubble Removal Cost?
Every rubble removal project is different, this is why when working out cost we need to consider the amount of rubble to be removed.

You will be required to provide the following information when requesting a quote:
1.The amount of rubble you need removed
2.The location of the removal site
3.The items that you need to be removed
The above three points affect the pricing of the project.
Where do you Throw away the Rubble and Waste?
All of the rubble is disposed of at municipal dumping grounds. Our team, under no circumstances, throw away waste in residential areas or locations not located for disposing of rubble and waste.
What is considered to be rubble?
Things which are damaged or not usable are considered as rubble, these items can range from garden waste to damaged furniture in your home
The Size of Rubble we Take away
Our company work according to cubic meters per ton for rubbish for example, sand and bricks etc. There are 1.133 Cubic Meters in 1 ton depending on the type of material. Rubble Removal Pros also remove any amount or size of garden waste, household appliances and furniture.
Do you clear away rubble from residential properties only?
Rubble Removal Pros offer their services to not only residential properties but also companies and construction sites.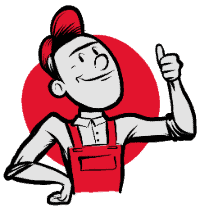 Rubble Removal Costing Information​
Choosing a reliable partner for your rubble removal needs is essential, and our Local Pros Partners are here to help.…