Expert Shade Sail Installers in Your Area!
Made to your specifications

Breathable and Durable- Ideal for the African Sun
The Shade Sail concept is relatively new to consumers in South Africa and offers shade in an unprecedented range of locations, thanks to its modern construction. Custom-made Shade Sails can be selected to coordinate with your personal preferences, there is no limit to the style you want. You can choose from a wide variety of colours ranging from light to dark shades.
Shade Sails are the perfect solution for protection against the elements. We manufacture, supply, and install any type of Shade Sail whether commercial or domestic. All our shades are made to your specifications with durable shade cloth that block out 95% of the sun rays. Our professional team has the know-how, as they are well versed in what to do.
We have the correct machinery and equipment to manufacture the sails, the poles are durable and hot-dipped galvanized while all the other smaller fittings are stainless steel.
Give us a call today for an obligation-free quote.
Advantages of Shade Sails
Easy to install and remove
Less expensive
Adds aesthetic value
Great ventilation
Guard your cars and boats by draping them in style. While traditional awnings can be expensive, shade sails provide you with an updated look at a much lower price.
Carports
Driveways
Parking spaces
Cover for boats and Bikes
Various Setups
An original design is usually based on three essential design concepts:
Rectangular
Square
Triangular
Determine the best shape for your environment, measure the space that you require. Then, use the fixing points to anchor your new shade sail.
Patio & Deck Shade Sails
Enhance the look of your general entertainment areas while protecting your visitors and furniture from the harsh African sun.
Pools
Entertainment area
Braai area
Decking
Enjoy the outdoors while taking a break from the sun. Call us today if you are needing Shade Sails for this Summer.
Business installations
We Install shade sails for commercial use as well:
Parking for hotels, lodges, guest houses, etc.
Entranceways
Decks for restaurants
Entertainment areas
Give us a call today and we can design a Shade Sail for your business needs.
What is the difference between a Shade Sail and a Shade port
Shade Sails are ideal for many applications, they are easy to install, practical, and create a focal point in any area. Another advantage is that they are available in many shapes and sizes.
Shade Ports are more of a permanent structure and are mostly used for commercial use, they are more structured, larger, and do not just fit in any area as the steelwork is bulkier.
Our Product
Our Shade Sails block out 95% of the UV rays and are manufactured with durable knitted shade fabric. One very convenient aspect of Shade Sails is that you do not always need a steel structure for support. The structures around you can be used to keep the sail up if it is temporary.
For a permanent fixture, the Shade Sail is fitted with wall fittings and poles.
Easy to install sail: Eyelets are pre-sewn onto the sail and come with rope for installation.
Ready to hang sail: A rope is pre-attached on each corner.
Everyday use sail: Delta rings are pre-attached to the sail
Commercial use sail: Delta rings are pre-attached to the sail
Frequently asked questions:
Are the sails UV resistant?
Yes, all our sails are up to 95% UV resistant.
Are the sails easy to clean?
Definitely! All you need is a hosepipe and water to hose them down.
Do the sails fade?
Our sails are resistant to fading.
Is there airflow through the sail?
Yes, there is airflow through the sail making it lovely to sit under during the summer months.
Do you install the Sails?
Yes, we design and install the entire shade sail structure as well as the sails.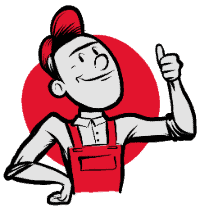 Shadesails Costing Information​
How Much Do Shade Sails Cost In 2023?

A Shade Sail is a versatile, cost-effective, and aesthetically pleasing solution…