Waterproofing Specialists - Free Inspections
Waterproofing for all indoor and outdoor, all roof types, flat, tile, IRB, sheet roofs

Specialised Waterproofing Contractors

Stop water leaking in your home and workplace
Damaged roof? Leaking home or workplace? Get it fixed same day.
Get your free inspection to find out how bad your damage is and what the best solution is.
Each fix and repair will come with a full warranty.
Waterproofing Specialist
Waterproofing is crucial in saving a house from moisture and damp. We specialize in cutting-edge waterproofing, which is key in preventing moisture and damp in your premises. When water leaks within your wall structures and floors it can bring about the serious health and structural damage issues.
Home Roofing Waterproofing
Tile roof waterproofing
Wall structure, Kitchens, Shower Room Waterproofing
Pool Waterproofing
Plasterwork
Sheet and Metal Waterproofing
Our waterproofing services are not just limited to residential buildings, we also protect commercial buildings against water leakage and other related issues. To get protection against water leakage and damp on the walls and floor, you should always consider a certified contractor.
Interior and exterior walls and foundation wall Waterproofing
Bring new life to your home with roof painting, replacing chipped or broken tiles, fascia boards, renovate your roof to make it look as good as new.
Roof Waterproofing
If your roof is leaking you need to have that fixed before it causes more damage. Residential and commercial tiled, flat, IRB roofs.
Shower and bathroom waterproofing
Stop dampness, mildew and mould marks on your wall.
Foundation and basement waterproofing
Stop damp issues and damp build up in your foundation.
Damp and moisture in your building can be prevented with advanced waterproofing. When water leaks inside your walls and floors it can lead to serious health and structural damage problems. If you suspect your building has a leak or water damage our waterproofing products will not only repair but also protect your building from further damage. To stay ahead in the waterproofing industry, we are offering various types of waterproofing services.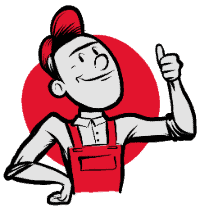 Waterproofing Costing Information​
Corrugated iron roofs cost R130 to R180 per m2
Powder-coated costs around R220 per m2
Double-sided costs around R240…

When you're renovating your bathroom, there are some DIY jobs you can tackle, but waterproofing isn't one of them. Waterproofing…