Burglar Bars - Tamper Proof, Built Strong
Stop Intruders Coming In Your Window

The easiest point of entry for a burglar is to come in through your window. Get Burglar Bars today.
Get your free site inspection and have your burglar bars custom made for your home or work place.
Match your home or office

You do not want your home or office looking like a prison. We will match your colours and style to blend in.
Burglar Bar Features
Protect your home from intruders coming through windows and other openings.
Insurance approved
Windows of all sizes and shapes
Custom made to fit perfectly every time
Built to withstand crowbars
Full Warranty
Affordable and built for life
The ultimate security choice for homes and workplaces with lots of windows that need protecting.
Choose from a range of window burglar guard design options, all of which can be powder coated to match your property.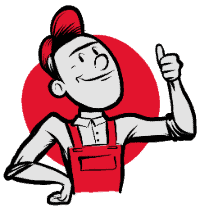 Burglar Bars Costing Information​
Are you thinking of installing burglar bars and have been wondering how much it might cost? In South Africa, the…

Trellis offers a range of security gates Starting from R5000 for Fixed Security Gates and ranging to R12000+ for retractable…