Got pests? It's time to exterminate! But how do you go about finding a pest control expert? And how much does it cost to get pests control? This article aims to eliminate the guesswork and show you how to find and compare quotes from pest control experts.
What is Pest Control?
Termites, rodents, fleas, wasps, ants, creepy crawlies, and icky insects like these can cause considerable damage to your home or simply make it an unhealthy and uncomfortable place to be.
A pest control expert (also known as an exterminator) can spray the inside and outside of your home to protect it from pests or remove existing colonies. Many exterminators now incorporate  green' practices into their work, using less toxic products.
When you're buying a new home, a pest control expert can check the home for infestations. This can ensure you avoid a headache after you've sealed the deal.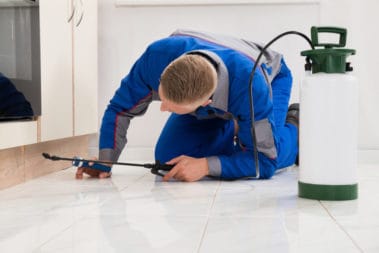 How Much Does Pest Control Cost?
The cost of hiring an exterminator depends on a few factors, such as where you live and the scope of your pest problem.
That being said, you may be able to roughly calculate the cost of pest control. You may be able to have your home sprayed for around R1000, though on average, an exterminator is likely to charge around R2000 to R3000.
Getting Quotes from Exterminators
It's easy to get quotes from pest control experts using our free service. After filling in the form, pest control professionals will send you their free estimates.
Remember too that the cheapest quote isn't necessarily the best. Assess the exterminator's licenses, qualifications, and reputation and choose the professional who you think will best do the job.