Damp Proofing Specialist Contractors
Bubbling paint? White powdery walls?

Damp on walls or in cupboards?

Black Mould on walls and ceiling?
Emergency Roofing Repairs

Get your free inspection today. We will asses your damp problem and recommend a solution.
Eliminate, don't hide your damp issues

We will remove your damp leakage and prevent it from recurring!
Get rid of any type of Damp

Walls inside and outside, basements, roof and ceilings and more. - Lateral Damp - Rising Damp - Waterproofing
Damp is a health hazard
Inhaling mould fragments or spores can inflame the airways, causing nasal congestion, wheezing, chest tightness, coughing and throat irritation.
No amount of antibacterial cleaning products can compensate for a damp house.
Bacterial colonies grow on moist organic matter, such as wooden wallboards and floorboards.
We will help you solve your damp and waterproofing problems, request your free inspection.
Basement damp proofing
Roof waterproofing
Rising damp proofing solutions
Penetrating and lateral damp proofing solutions
Internal wall damp-proofing (behind bathrooms)
Painting and coating
Damp Proofing Treatment That Lasts
Get your home or workspace treated by a professional damp proofing specialist whether it is under construction or an old building.
A series of the water-resistant coating can prevent moisture from entering the concrete. Even if your building turns old, there will be no sign of mould or bacterial damp in the walls or on the floor.
The first step is to carefully find out the root cause of the damping. After successfully finding out the reason behind the damage to the walls, our damp proofing specialists will inject a damp proofing chemical inside the cracks and holes.
100% health and safety standards while providing waterproofing at your property are followed.
FAQ's
Why does damp occur?
A common reason for damp affecting your home is age and moisture build-up. Damage to the external or internal walls also allows moisture which develops and penetrates through cracks and it causes rising and penetrating damping.
It is also common inside your home on walls that are close to or behind Bathrooms.
What happens if you don't treat damp?
If damp goes untreated and you don't reach out to a professional, it can cause your health a serious threat. Untreated damp can be the cause of the formation of fungal growth in the walls or wooden surfaces. It can sometimes lead to rot and decay which can also lead to sick building syndrome.
How can you identify the damp?
In order to treat the damp properly, it is really important to identify the type of damp. There are specialized types of equipment to identify the type and extent of damp. If you cannot identify the type of damp, don't mess with your walls. Let a professional find out what the root cause of the dampness in your walls is.
What is the cost of damp proofing?
Damp-proofing and waterproofing can vary according to how bad the problem is, but it is affordable and will save you money rather than leaving the problem which will cause you to take more drastic measures in the future.
Request your free inspection and find out exactly what your problem is and how much it will cost to fix it.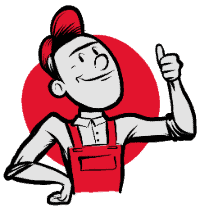 Damp Proofing Service Areas
Damp Proofing Costing Information​