Electric Fencing Repaired and Installed
Most Affordable Security Fencing

Electric Fence COC Certificates
Electric fencing on existing walls is an excellent way to stop burglars jumping over walls.
Is your electric fence damaged? Get same day electric fence repairs, call now.
Connect your alarm system

Set your alarm to notify your armed response when your electric fence is tampered with.
---
Everything you need to know about Electric Fencing
Here at Local Pros Electric Fencing, we guarantee professional service by a certified installer. Get a certified electric fencing company based in your suburb. Contact us today for a COC (Certificate of Compliance) to install or repair your electric fence.
A warranty is included with every installation in order for you to have peace of mind. We supply industry-leading products when fencing wires and energizers are concerned. Our supplies are from major brands like Nemtek and Stafix. We install new electric fences as well as repair existing fences of any size or type.
Our team serves the Pretoria area with various services as well as products to offer you real security. Our main services and offerings include:
Stand alone / Freestanding electric fence walls and perimeter protection.
New electric fencing for both residential and commercial properties.
Repairs as well as maintenance of electric fencing.
We stock all electric fencing related products.
Top of wall electric fencing for palisade, brick, block walls and more.
Electrify your gates.
We will keep you connected by connecting your electric fence to any existing security systems, armed response and alarms you may have.
Various strand lines which include 4, 6, 8 and even higher.
---
Electric Fence Repairs
Do you have an electric fence installed in your home or office that is no longer working? Chances are, your electric fence could have some loose wiring, a tree could have fallen onto it or it could be making a loud clicking sound. Here at Local Pros Electric Fencing we are equipped to help. Our team will inspect and complete the job professionally and efficiently. We offer a variety of repair services, some of these include:
Fix Fences that are 'clicking' and making contact.
Broken fence wire repairs, electrical wiring and tightening.
Replacement of energiser battery.
Replacement of electric fence brackets.
Replacement of electric fence wire.
Electric Fencing Products for sale
We have good relationships with all major brands including Stafix and Nemtek. We stock the full range of parts for new installations as well as repairs of existing electric fences. Call Local Pros Electric Fencing today for prices of our electric fence products.
Fencing brackets.
Accessories for your electric fence.
We supply energizers.
Fencing insulators.
We supply 12v Batteries.
Fence cables and wires.
A variety of electric fencing accessories.
---
Benefits Of Electrical Fencing
Creates a barrier
Electric Fencing is affordable
Easy to operate
Install on an existing fence
Maintenance costs are less
Security that lasts
Protection From Property Invasion
When comparing an electric and traditional fence, the electric fence is clearly the smarter, safer option. Knowing the benefits of having an electric fence will help when making your decision. Here are just a few of the many benefits of having an electric fence protecting your property.
Stop wall jumpers!
It is much more challenging breaking into a yard that is protected by an electric fence. Want to deter opportunistic criminals? With an electric fence and alarm system, this will definitely do the trick.
Protection from animal damage.
Owners of smallholdings and farms need a barrier for both animals and criminals. Preventing unwanted animals from entering your property will be hassle-free with a good system in place. Electric fences around your smallholding or farm will stop livestock from wandering off.
Commercial & Infrastructural Security
Commercial properties are most prone to theft. But there is no need to worry, at Local Pros Electric Fencing we make your properties protection our responsibility, we will provide complete protection for your peace of mind. Our commercial electric fencing systems will deter intruders from entering your workplace. Not only do we provide the best electric fencing solutions but we are also cost-effective. We don't charge anything for the initial call outs and come up with the most effective solution after the inspection of your workplace building. There is no need to keep searching, Local Pros Electric Fencing will provide you with the robust security you need, from electrical fencing for your home to large scale barrier protection, we do it all!
---
Electric Fence Compliance Certificate
In order for an electric fence installation to be completed on your property, a COC certificate is required. This certificate ensures that the electrical fencing installed or repaired at your property is completely free of any flaw.
Local Pros Electric Fencing is a COC (certificate of compliance) certified company that will provide a certificate for the following:
Electric fence installation as well as repair for commercial properties.
Installation and repair of agricultural electric fencing.
Electric fence installation and repair for residential properties.
---
FAQ's
What is an electric fence?
A fence that has fixed wires around the area that is being secured. The electric fence has an energizer which in some intervals shoots up the power pulses.
Whenever the animals touch or hit the fence, the electric pulse gives an electric shock to their bodies. In this way, your home or office is protected from any external intruder.

Can you fix electric fencing yourself?
Repairing electric fencing can be difficult. Unless you are experienced, tampering with your electric fence could result in an electric shock. Call us today at Local Pros Electric Fencing we have your safety in mind, choose the safe way!

How electric fencing protects you and your family?
One of the best decisions you can make is protecting your family with an electric fence around your property. An electric fence will not only protect you and your family from intruders but it will also save your fields from damage by unwanted animals. Getting your home or office electric fencing products and services from a verified supplier or contractor is important in ensuring you get a safe and reliable electric fence installed.

Do you need a fence energizer?
The energizer in the electric fence converts the power into high voltage pulses. It works through an outside power source, for example, a battery or power outlet. An energized fence can last longer and it doesn't require much maintenance. If you are looking for the most convenient protection option, go for an electric fence with an energizer.

Should you install an electric fence yourself?
A little DIY never hurts. But securing your property should not be taken for granted. Always opt for a professional electric fence installation. A certified electric fence installer with years of experience like Local Pros Electric Fencing can install a modern electric fence rather than a temporary solution.

How do you select the sizing of the electric fence system?
Knowing your requirements will be beneficial but if you are unable to measure the area don't worry. Our team will do the measuring for you and suggest an appropriate size specific to your property. You should also consider the number of strands and lines you would like your electric fence to have as having more will increase the effectiveness of your electric fence. You can start at 4 lines and go all the way up to 6, 8 or more on top of your existing wall making it higher and more difficult to get over for the intruder.

What is the cost per meter of Electric Fencing?
When determining the cost of the electric fence you will need to keep two things in mind, the height of the fence as well as the area needed to be covered by the fence. The best way to get an accurate price per meter of electric fencing for your property is to give us a call and we will give you a free quote.

What kind of walls do you need to have to install the electric fence?
Many walls are supported by the electric fence we provide. The walls supported by the electric fences we provide are Precast, Palisade, Brick as well as Block walls.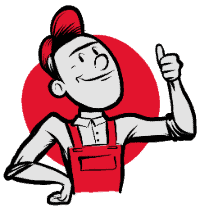 Electric Fencing Costing Information​
Electric fence prices range from R 85 per meter for 6 strands to R 350 per meter for 30 strands…