CCTV Installers - Book Free Inspection
Wireless and Cable Installations

State of the art HD night vision and heat vision camera

Free Inspections and expert advice
Monitor and Secure Your Home and Office

Always know what is happening at your home and work place. Watch back on your mobile phone or from your computer.
Find out where your weak spots are and exactly where to position your cameras. Book today.
Get your security cameras and full CCTV setup sourced and installed by experts. Full range of options.
CCTV Installations and Security Camera Features
Get mobile (Andriod and IOS) and recording
Full HD quality
Options for all budgets
Night Vision, Heat Vision and other options
Connect to existing security systems
CCTV acts as a visible deterrent against theft
DVR's and Cloud recording options
Neat installations with full warranty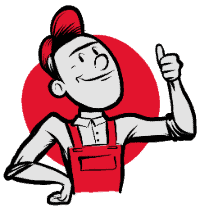 CCTV Installers Costing Information​
CCTV installation costs range from R 2000 to R 5000, not including the cost of the actual CCTV equipment. If…