Leak Detection Experts
Find leaks without digging

Stop losing money and water
Specialized Leak Detection Equipment

To locate the water leak we use top quality audio and gas leak finding devices, for example, correlators, flow logging, and thermal imaging cameras.
No digging leak detection

With our technology you wont have to rip up your garden or your walls to find your leak.
Find leaks in walls or under floors

You don't have to break your wall or dig your floor up to find your leak, we can tell you exactly where your leak is to the centimetre of accuracy
Detection Of Household Leaks
Do you have a water leak at home? Shut off any water that is running in and outside your home, then check the water meter, if the dial on the meter is still moving it means there is water still running which means your home may leak. To find water leak detection experts near you visit https://www.leakdetectionpros.co.za/
Call us today for a speedy response and repair of your household water leaks.
Commercial and Industrial Leak Detection.
We are experts in commercial industrial and residential leak discovery. Our team can spot any type of leak in office buildings, workshops, factories, warehouses, hotels, and malls. Our tools and team of experts are ready to assist you to locate and fix your commercial or commercial leak.
Complexes and Flats.
We are specialists at finding leaks in complexes and flats, regardless of whether big or small. We have the expertise of coordinating with body corporates and can save you 1000s of rands in water bills. We are equipped to find and fix your complex's leak in no time at all.
Detecting a Leak in a Swimming Pool.
All pools lose some water because of evaporation, depending on the environment and season you are residing in if you see you have a loss of water within a week of filling it you probably have a water leak.
How to Perform the Bucket Test.
To be sure of a leak in your pool, you can perform the bucket test.
Ensure your pool is at a normal water level, then fill a 20-liter bucket with pool water 100 mm from the top.
A third of the bucket must be underwater when placing it on the first step of the pool.
2nd step is to mark the water level within the water bucket and mark the pool water on the outside of the water bucket.
For one day leave the bucket, and compare both water levels. Should the pool water level be lower than the bucket's water level there is a possibility that you have a water leak and if the levels are the same you have no leaks which mean evaporation has occurred.
Contact us now! If you presume you have a leak in your pool our team of experts will spot and repair the leak in your pool saving you time and money.
FAQ
How to determine a water leak?
What to watch out for if you suspect a water leak.
– Low water pressure
– Moisture or dampness on your walls, floors, or driveways
– Your water meter does not stop running, even when all taps are closed
– Your pipes or taps are making a hissing sound
– Your water bill has escalated substantially without any reason
This is the procedure during the leak detection call out, travel to the site precisely where the leak is, evaluate the issue, and use our unique tools to pinpoint where the leak might be and once we know that repair the leak. The site visit price does not incorporate the repair work; this will be a separate quote.
What Leak Detection Equipment do we use?
For us to locate the water leak we use numerous top quality audio and gas leak finding devices, for example, correlators, flow logging, and thermal imaging cameras.
Is there Insurance Cover for my Leak?
Most insurance companies do pay for water leak repairs. The insurance policy owner will need to follow up with the insurer to make sure whether their leak will be paid for and what the terms and conditions are.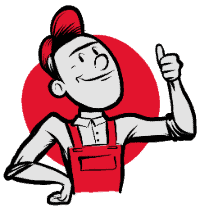 Leak Detection Costing Information​
Worried about an unexplained increase in your water bill or discovering damp spots and mould growth, then it might be…