Palisade Fencing supplied and installed
Secure and difficult to climb
Palisade Fencing is most cost- effective per meter compared to traditional walling
Because of it's spikes, palisade fencing is very difficult to climb giving your property excellent boundary security.
Rust is a concerning factor when it comes to anything steel, but you need not worry because palisade fencing is rust resistant.
Why choose Palisade Fencing?
Most cities in South Africa have a fair amount of crime, steel palisade fence keeps opportunistic criminals out and gives them nowhere to hide unlike regular solid walling. Palisade Fencing will secure your home or office, giving you peace of mind.
What properties are best suited for Palisade Fencing?
Palisade fencing is ideal for both residential as well as commercial and industrial properties. Palisade fencing will not work if you have small dogs which could potentially get through the fence gap and will also not work for the person who wants complete privacy.
Price of palisade fencing per meter
Palisade Fencing is costed per meter, this cost is dependent on the price of steel that month. To get the current cost, fill out the form or call today to get a palisade fencing specialist to measure and give an accurate quote.
Here's how to measure your boundary wall
To receive an accurate quote one of our palisade fencing specialists will come out and do a site inspection to give you a quote based on the correct measurement of your property boundary.
You can measure yourself but make sure you use an accurate tape measure, you will also need to remember to include an extra meter at the corners. If your boundary is not straight we recommend using a piece of string.
How to use a piece of string
Take the string and lay it on the ground, follow the contours of where you want the palisade wall to go, cut the string and measure it with a tape measure.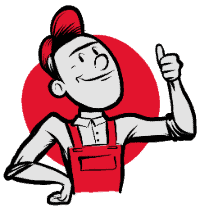 Palisade Fencing Costing Information​
Are you considering improving your home security with palisade fencing but are unsure about the potential costs? The average cost…