Security Gate Installations
Long Lasting high-quality materials

Full Range of Colour Options
Variety of security gate options

Swing, retractable, internal and verandah security gates
Long lasting and durable- Built Tough!
Excellent services at affordable prices

You can be assured that you will get the best service at the most affordable price
Full Range Of Security Gates
Don't allow you or your family to become the victims of crime! A strong security gate provides an excellent physical barrier against intruders and is relatively inexpensive to install.
Strong, welded security gates for external doors
Security gates for sliding doors
Secure security gates that can be fitted to internal doorways
Security gates in various designs complying with SABS standards
Retractable Security Gates
Retractable security gates are a great innovation as they slam shut and lock with a single movement, providing you with fast and effective security.
These kinds of security gates have:
A strong metal, galvanized and epoxy coated finish
Bottom and top tracks
Sealed locks and bearings
Moulded feet for additional durability
Criss-crossed bars to give extra security, durability and peace of mind, and are
Virtually indestructible!
Retractable security gates can be fitted to both doors and windows and they come in various colours to blend in beautifully with your home.
Simply complete the easy online form and get a free security consultation and an obligation-free quote.
FAQ.
What metal is used for Gates?

Most SABS-approved security gates are made from a combination of strong steel and wrought iron. They are often also epoxy coated and rust resistant and remain highly durable as each year passes.
How effective is a security gate?
A security gate is very effective against intruders. It takes a lot of time, effort and special tools to be able to breach a good quality security gate. Also, if a thief sees that you have a security gate, it is often a deterrent.
I'm scared that burglar bars will make my house look ugly: what is the solution?
This is a common concern among home owners. There is a wide range of burglar bars in different styles and colours and you could choose one that will blend in nicely with your home and not look ugly at all. Transparent burglar bars are also very popular and it doesn't even look like you have burglar bars at all!
How tough is a retractable security gate?
A retractable security gate is the toughest out there. If you choose a brand like Trellis, Maxidor or Xpanda, the product is SABS-approved. The bars are criss-crossed to give additional durability and it is almost impossible to breach this kind of gate.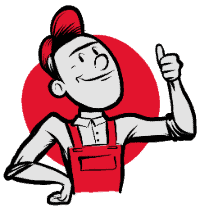 Security Gates Costing Information​
Security gates cost anywhere from R1000 to R10000, depending on the type, size, and material. Sliding, Trellis, Swing, and Slam…

Trellis offers a range of security gates Starting from R5000 for Fixed Security Gates and ranging to R12000+ for retractable…