Built-In Braais Suppliers and Installers, South Africa
Enhances your outdoor living space by creating a focal point for entertaining.

Requires minimal maintenance compared to portable braais.

Long-lasting durable Braais with quality materials and construction.
Wide variety of Built-in Braais

Available in various styles and sizes to suit different outdoor spaces, can also be customized to suit your needs.
Personalised manufacturing and installation based on your unique needs and preferences by experienced professionals.
High-Quality Built-in Braais

Delivers long-lasting durability with quality materials and construction.
Built-In Braais Specialists
Are you looking to Elevate your outdoor living and entertainment space with a built-in braai? At Local Pros, we link you with premier providers of built-in braai services across South Africa, ensuring your home becomes the hotspot for celebrations, family gatherings, or casual cookouts. Built-in braais have many advantages including:
Improved safety for kids and animals
Ease of use compared to traditional braais
Durable and will last a very long time
Can be customized to fit your needs and wants
Many built-in braais can be closed to roast or bake items
Can be used as a heat source for your patio area
Want to experience all these advantages of a built-in Braai? Contact Local Pros today and we will connect you with a trusted Built-in Braai Specialist in your area.
About Built-In Braais
A built-in braai is more than just a barbecue; it's a feature that brings your outdoor space to life and acts as a social hub for family and friends. With a variety of designs and materials to choose from, a built-in braai can seamlessly blend into your outdoor area, becoming an extension of your living space.
Creates a social hub for friends and family
Enhances the aesthetic appeal of your outdoor area
Allows for a variety of cooking styles, from grilling to roasting
Can be customised to blend with your outdoor décor
Acts as an outdoor heating source during colder months
Increases property value due to its high desirability
Built-In Braai Services our Partners offer
Our partners offer comprehensive built-in braai services, from consultation and design to installation and maintenance.
Consultation and Design: Work with experienced consultants to design the perfect built-in braai for your outdoor space.
Manufacturing of Braais: Choose from a range of durable and high-quality materials that withstand high temperatures and weather conditions for creating the perfect Built-in Braai for your space
Professional Installation: Enjoy peace of mind with expert installation services, ensuring safety and longevity.
Maintenance and Repairs: Keep your braai in top condition with regular maintenance and repair services.
Benefits of a Built-In Braai
A built-in braai not only enhances your outdoor lifestyle but also comes with a host of benefits.
Versatile Cooking: Grill, roast, or even bake in your built-in braai.
Enhanced Aesthetics: Add a focal point to your outdoor living space.
Increased Property Value: Boost your property's value with this desirable feature.
Year-Round Use: Use your built-in braai all year round, even during colder months.
Durability: Built-in braais are designed to withstand various weather conditions.
Sociability: Create a gathering spot for friends and family.
Built-in Braai Cost
The cost of built-in braai installations is impacted by multiple factors. Key among them is the type of braai chosen, with gas, wood, or charcoal options each coming at different price points. The size and material of the braai unit itself also plays a significant role, with larger and more durable materials typically costing more. Installation complexity, based on your specific spatial requirements and existing setup, can influence labour costs. Additional features, such as custom brickwork or the inclusion of a chimney, also affect the overall price. Finally, geographic location can impact costs due to differences in labour rates and delivery charges. Follow this link to our Built-in Braai Pricing Page.
Why Choose a Local Pros Partner for Your Built-In Braai Services?
Choosing a Local Pros partner for your built-in braai services ensures you enjoy a stress-free and successful braai installation.
Quality Assured: Enjoy top-notch materials and craftsmanship.
Professionalism: From consultation to installation, experience a seamless service.
Competitive Rates: Get value for money without compromising on quality.
Outstanding Support: Receive top-tier customer service and aftercare.
Reliability: Our partners are trusted professionals with a proven track record.
Experienced: Leverage the years of industry experience our partners bring.
Rely on Local Pros for your built-in braai services and transform your outdoor living space into a social hotspot. Get in touch today!
Frequently Asked Questions
What types of materials can be used for a built-in braai?
Our partners offer built-in braais made from a variety of durable materials such as stainless steel, cast iron, and brick.
Can a built-in braai be customised to match my outdoor area?
Absolutely. Our partners work closely with you to design a built-in braai that seamlessly blends with your outdoor decor.
Is a built-in braai only suitable for larger outdoor areas?
Not at all. Built-in braais can be designed in various sizes to suit any outdoor area, large or small.
Does a built-in braai require regular maintenance?
To ensure longevity and optimal performance, it's recommended that your built-in braai receives regular maintenance. Our partners offer maintenance and repair services.
Can I use my built-in braai during colder months?
Yes, you can use your built-in braai all year round. It can also act as an outdoor heating source during colder months.
Will a built-in braai increase the value of my property?
A well-designed and installed built-in braai is a desirable feature that can increase the value of your property.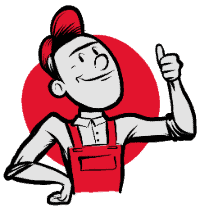 Built-in Braais Costing Information​
A built-in braai is a must-have for any South African home, adding a social dimension to your outdoor living space…