Expert Carpenters You Can Trust
Customer-Focused Services and Designs

Meticulous and precise workmanship.

Bespoke designs tailored to your specific needs.
Carpenters that can create bespoke designs and solutions tailored to your specific needs, providing a unique and personalised touch to your project.
Experienced carpenters with extensive knowledge of different materials, enabling them to select the best options for durability, functionality, and aesthetics.
Carpenters that possess the skill and knowledge to deliver high-quality work, ensuring that your project is executed to perfection.
Experienced Carpenters across South Africa
When it comes to home improvement and carpentry projects, Local Pros is the company you can trust. Our Partners offer a wide range of top-notch services to meet your every need, from kitchen cupboard remodelling to outdoor decking construction. With our skilled carpenters and commitment to customer satisfaction and offer the following services:
Kitchen Cupboards, Remodeling and Repairs
Built-in Kitchen Cupboards
Wood Flooring
Cabinet and Cupboard Making
Door and Window Frames and Installation
Timber Framing and Roof Trusses
Shelving and Storage Solutions
Staircases
Outdoor Decking and Pergola Construction
Wooden Playgrounds and Playhouses
And many more
Contact Local Pros today for the leading Carpenters across South Africa.
Carpentry Services our Partners Offer
Are you in need of an experienced Carpenter? We have many partners across South Africa specializing in many different Carpentry services Including the following.
Kitchen Cupboard Remodelling and Repairs
Is your kitchen in need of a facelift? Our talented team of carpenters can revamp your space by remodelling or repairing your kitchen cupboards. Whether you want a completely new design or just need some minor adjustments, we've got you covered.
BIC (Built-In Cupboard) Installations and Repairs
Maximise your storage space with bespoke built-in cupboards (BIC). Our skilled carpenters can design, install, and repair BICs that fit seamlessly into your home, providing the perfect solution to your storage needs.
Wood Flooring Installation and Repair
A beautiful wood floor can instantly transform any room. Local Pros offers expert wood flooring installation and repair services, ensuring that your floors look stunning and stand the test of time.
Cabinet and Cupboard Installations
Custom cabinets and cupboards not only improve the appearance of your home, but they also provide essential storage solutions. Our experienced craftsmen will create tailored cabinets and cupboards to suit your individual needs and preferences.
Door and Window Frame Installation
Installing new doors and windows can greatly enhance the appearance and energy efficiency of your home. Local Pros offers professional door and window frame installation services, ensuring a perfect fit and a flawless finish.
Timber Framing and Roof Trusses
Our skilled carpenters are experienced in timber framing and roof truss construction, providing you with sturdy and reliable structures that will last for years to come.
Shelving and Storage Solutions
Tired of clutter and lack of storage? Local Pros can design and install custom shelving and storage solutions to help you organise your space efficiently.
Staircase Design and Installation
Transform your home with a beautifully designed and expertly installed staircase. Local Pros specialises in creating stunning staircases that are both functional and visually appealing.
Fitted Wardrobes and Closet Systems
Maximise your bedroom storage with bespoke fitted wardrobes and closet systems. Our carpenters will design and install custom solutions tailored to your space and needs.
Outdoor Decking and Pergola Construction
Extend your living space with a stylish outdoor deck or pergola. Local Pros has the expertise and experience to create the perfect outdoor oasis for you to enjoy with family and friends.
Wooden Playgrounds and Playhouses
Create a magical space for your children with a custom wooden playground or playhouse. Our skilled carpenters can design and build safe, durable, and imaginative play areas that your little ones will adore.
These are just some of the Carpentry Services our partners offer. Contact Local Pros Today and we will connect you with the leading Carpenter in your area specializing in the service you require.
Average Cost of Carpentry Services
The average cost of carpentry services can vary depending on factors such as project size, complexity, and location. In general, carpenters may charge an hourly rate, ranging from R350 to R1200 or more, depending on their experience and expertise. For larger or more complex projects, a fixed price may be quoted, taking into account material costs, labour, and other associated expenses. It's essential to obtain detailed quotes from multiple carpenters before making a decision, ensuring you find the best balance between quality and cost. For more info on the prices of Carpentry Services please visit our How much does a Carpenter Cost page.
Why Choose Local Pros Partner for Your Carpentry Needs
Selecting a Local Pros Partner for your carpentry projects is a decision that guarantees quality, reliability, and exceptional results. Here's why you should choose a Local Pros Partner:
Expert craftsmanship for outstanding quality
Reliable and timely service delivery
Personalised solutions to meet your individual needs
Wide range of services and skills
Access to professional advice and guidance
Commitment to customer satisfaction
So, why wait? Transform your home with the expert services of a Local Pros Partner and experience the difference for yourself. Contact us today and we will connect you with a trusted partner in your area.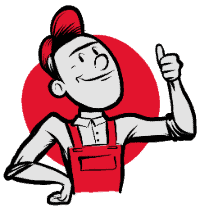 Carpenters Costing Information​
At Local Pros, we're committed to connecting you with the finest carpentry experts throughout South Africa, providing top-quality services at…