Carpet Cleaning Experts
Professional carpet and upholstery cleaning services.

Remove stains quickly and restore your carpets to new.

Cleaning of homes, or commercial properties.
The Best Carpet Cleaners in South Africa
Your carpets are subjected to a lot of wear and tear and should be cleaned professionally at least once a year. We do a lot more than just clean carpets! Upholstery, mattresses, office chairs, deodorizing, and much more are all things we can help with!
The leading carpet cleaning company in Johannesburg is Local Pros Carpet Cleaning Experts. We go above and beyond to provide exceptional customer service as well as professional carpet and upholstery cleaning.
We service all of South Africa, so give us a call right now!
Local Pros Carpet Cleaning Experts use special techniques to Clean your Carpet
For expert carpet cleaning, Local Pros Carpet Cleaning Experts use our own unique method:
1. Perform a pre-clean examination. Our professionals inspect the area for stains, tracked-in filth, and areas of concern before cleaning your carpets or upholstery.
2. A pre-cleaning procedure. Your carpet cleaning professional will treat any stains to remove stubborn dirt based on the pre-clean inspection. Brown out solution is also used to cure woollen carpets.
3. Cleaning by a professional. It's here that the magic happens. We expertly deep clean your carpets or upholstery using specialized equipment and high-tech solutions.
4. Rinsing. The cleaning solution and any leftover build-up are removed during the rinse process.
5. Deodorizing. If you need your carpets or upholstery deodorized, we'll apply our specific deodorizing solution to the area.
6. Quick-dry. Your carpets and upholstery will be dried in no time thanks to our unique process!
The Services Local Pros Carpet Cleaners offer.
Cleaning of carpets
Did you know that at least once a year, you should get your carpets professionally cleaned? Any filth, dust, bacteria, or allergens that people track in are trapped in your carpets, and only a professional cleaning can remove them. Carpets can also develop an unpleasant odor over time. We'll clean your carpets properly and swiftly, and they'll be dry in a matter of hours!
It's less expensive than you think, so give us a call right now for a free estimate!
Cleaning Office Chairs and Furniture
Office chairs, couches, and other soft furnishings can quickly get filthy.
Allowing your carpets and furnishings to be cleaned on a regular basis can prevent your consumers from getting the false image of your office.
For a healthy working atmosphere, our skilled cleaning will remove dirt, stains, and allergens. For a free quote, please contact us here
Cleaning of Upholstery
Couches, curtains, draperies, area rugs, and upholstery furniture all require expert cleaning on a regular basis.
This not only maintains them sanitary and tidy, but it also helps them live longer.
For a free upholstery cleaning quote, please click here.
Cleaning Mattresses and Beds
Your mattress and bed contain a lot of hidden filth that is unsanitary and can possibly make you sick. A fresh mattress will accumulate dead skin cells, sweat, dander, dust, grime, and other irritants over a short period of time. This can aggravate allergies and create for an unsanitary sleeping environment.
The good news is that this may be avoided with frequent mattress washing.
To schedule a professional mattress cleaning, click here.
Cleaning of offices, churches, synagogues, and mosques
Local Pros Carpet Cleaning Experts provides skilled cleaning services for offices, churches, synagogues, and mosques.
These structures all receive a significant amount of foot traffic. Carpets quickly grow filthy, and upholstered seats and pews become discolored and unsanitary.
We provide low-cost cleaning services for offices, churches, synagogues, and mosques. We service the entire city of Johannesburg and will come to you!
Click here to schedule a professional cleaning.
Deodorizing
Office chairs, couches, and other soft furnishings c
Professional deodorizing treatments are also available from Local Pros Carpet Cleaning Specialists.
Deodorizing can be highly useful in a variety of situations:
• Messes made by pets. Cat urine has a very strong odor and is tough to remove on your own. Offensive pet mess odors can be removed with our skilled deodorizing.
• Damage caused by water. If your carpets have been water damaged, the stored water can turn musty and odorous. Professional deodorizing can clean as well as eliminate odors.
• Carpets that have seen better days. Instead of ripping up your old carpets, you may choose to save them if they are still in excellent enough shape to use. Musty odors can be removed from old carpets with a professional cleaning and deodorizing.
• Spills of food Have you spilled food on your carpets by accident? Deodorize them and make them smell like new!
• Hospital rooms. It will be nearly impossible to remove the odor on your own if someone has vomited on your carpets. We'll thoroughly clean and deodorize the area, making it as if nothing ever happened!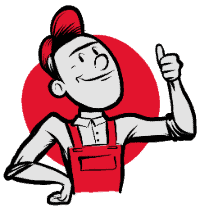 Carpet Cleaning Costing Information​
While carpet is a long-lasting flooring choice, it needs regular cleaning to maintain its character.

The question is "how much…