Expert Drywall Installation and Partitioning Services
Fast and efficient installation process

Cost-effective interior solution

Fire-resistant material for added safety
Our partners adapt to your unique project requirements.
Non-permanent partitions allow easy adjustments to cater to evolving needs.
Opt for partitioning as an economical choice over wall construction.
Are you looking to divide a large room? Transforming the layout of your property has never been easier, thanks to drywall installation and partitioning services. At Local Pros, our partners offer high-quality drywall solutions, perfect for both commercial and residential properties across South Africa. Having dry walling installed by a Local Pros partner comes with many benefits:
Use of High-Quality Products
Quality Workmanship
In Compliance With Local Regulations
Quick Construction Time
Affordable Rates
Need some drywalling installed? Contact Local Pros today and we will connect you with a trusted Drywalling contractor in your area.
What is Drywall?
Drywall, also known as plasterboard or gypsum board, is a building material typically used in the construction of interior walls and ceilings. It's known for its durability, fire resistance, and ease of installation, making it a popular choice in both commercial and residential construction.
Drywall Installation Services
Our professional partners specialise in drywall installation, providing services that cater to your specific needs. Here's what you can expect:
Consultation and Planning: Our partners will assess your property and discuss your requirements to create a tailored installation plan.
Quality Materials: Only the highest quality drywall materials are used to ensure durability and an excellent finish.
Professional Installation: Our partners use precision and expertise to install drywall, ensuring a smooth and seamless finish.
Clean-up: After installation, our partners ensure your space is clean and ready for use.
Benefits of Drywall Installation
Choosing drywall offers a host of benefits:
Easy Installation: Drywall is easier and quicker to install compared to traditional methods like plaster.
Versatility: It can be cut to fit virtually any room configuration.
Sound Insulation: Drywall provides some degree of soundproofing, improving the acoustics of your space.
Fire Resistance: Drywall contains a layer of gypsum, which is non-combustible and helps slow the spread of fires.
Easy to Repair: Drywall is relatively easy to repair when it gets damaged.
Drywall Partitioning Services
Looking to divide your space efficiently? Our partners offer drywall partitioning services that create functional, stylish divisions in your property. Here's what you can expect:
Customised Solutions: Our partners will work closely with you to design a partitioning plan that meets your needs.
Quality Installation: Our partners ensure that partitions are installed securely and neatly, enhancing the aesthetics of your space.
Flexibility: Drywall partitions can be easily adjusted or removed, offering flexibility for future changes.
Drywall Installation Cost
The overall cost of drywalling or room partitioning is influenced by various factors. The size of the project, complexity of the job, type of drywall used, and the level of finish required all contribute to the total cost. Furthermore, the location of the property and any additional services like insulation, soundproofing, or painting can also impact the price. Follow this link for more info on Drywall Installation and Partitioning Cost.
Why Choose a Local Pros Partner for Your Drywall Installation and Partitioning?
Finding a reputable drywalling expert can be challenging. That's why at Local Pros, we have carefully vetted drywall construction companies from across South Africa and selected only the best to join our network of professionals. When you choose Local Pros for your drywalling or room partitioning project, you are choosing a service that values quality, fairness, and customer satisfaction.
Experienced Professionals: Our partners have the knowledge and experience to handle all kinds of drywall projects.
Quality Assurance: Our partners deliver high-quality workmanship, ensuring your satisfaction.
Competitive Pricing: We connect you with partners who provide quality services at competitive prices.
Timely Completion: Our partners understand the importance of timely project completion and strive to finish all work within the agreed timeframe.
Full Compliance: All our partners comply with local building codes and regulations, ensuring safe and secure installations.
Ready to transform your space with drywall installation and partitioning? Contact us today, and we'll connect you with our trusted professionals. With Local Pros, experience quality service delivered with professionalism.
Frequently Asked Questions
What is drywall made of?
Drywall, or plasterboard, is typically made from a layer of gypsum plaster sandwiched between two thick sheets of paper. Gypsum is a soft sulfate mineral known for its fire-resistant properties.
How long does it take to install drywall?
The duration of a drywall installation project depends on several factors, including the size and complexity of the project. However, one of the advantages of drywall is its relatively quick installation time compared to traditional plastering methods.
Can drywall be installed in bathrooms?
While regular drywall can be used in bathrooms, it's generally recommended to use a moisture-resistant type of drywall, known as green board, in areas with high humidity and moisture levels.
How long do drywall partitions last?
Drywall partitions are known for their durability. With proper installation and maintenance, they can last for many years. However, their lifespan can be influenced by factors like environmental conditions and wear and tear.
Can drywall partitions support heavy items like TVs or shelves?
Drywall partitions can support lightweight items. However, for heavier objects like TVs or large shelves, it's crucial to ensure they are anchored into the studs behind the drywall for safety.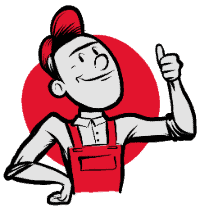 Drywall Installations Costing Information​
Transform your space efficiently and economically with professional drywalling and room partitioning services. Typical cost for Drywalling ranges from R350…