Book your Beetle Inspection today
Secure your Property Sale
Gain confidence in your property transaction with a Beetle Wood Destroying Organisms Clearance Certificate, provided by our trusted Local Pros partners.
Trust certified and experienced professionals from our Local Pros network to provide a thorough and reliable Beetle Inspection for your property.
Enjoy transparent and competitive pricing for your Beetle Inspection with Local Pros partners, ensuring the best value for your money
Beetle Certificate Inspections
Looking to sell your property or simply seeking peace of mind? Booking a Beetle Inspection is essential. At Local Pros, we recognize the importance of ensuring that your property is free from wood-destroying insects.
That's why we connect you with our trusted partners who provide Beetle Certificates and Wood Borer Certificates. By choosing our services, you can expect:
Expertise from our network of licensed pest control specialists
Thorough property inspection for wood-destroying insects
Timely treatment and certification for a smooth property transaction
Contact us today to schedule your Beetle Certificate with one of our trusted partners in South Africa.
Contact us today to schedule your Beetle Certificate with one of our trusted partners
The Significance of Entomologist Certificates
An Entomologist Certificate (EC) is crucial when buying or selling a property. Our SAPCA-registered entomologists will provide you with a valid pest or beetle certificate.
Key Aspects of Beetle Certificates
Beetle Certificates are valid for 3 months and exclude general pests like fishmoths, lice, and rodents. The insects covered in a Wood Borer Certificate are specified in the Offer to Purchase (OTP) contract.
Trust Certified Beetle Inspectors from Local Pros
Our partners at Local Pros are certified Beetle Inspectors, registered with SAPCA, ensuring the validity of your certificate.
The Process of Obtaining a Beetle Certificate
A certified inspector visits your premises and inspects accessible timbers.
If no infestations are found, a clearance certificate is issued.
If infestations are detected, the inspector provides an estimate for treatment.
After treatment is completed, the Beetle Certificate of Clearance is provided.
Why Choose Local Pros for Your Beetle and Wood Borer Certificates?
Choosing Local Pros for your Beetle and Wood Borer Certificates ensures a smooth and reliable experience from start to finish. Our extensive network of vetted partners, focus on customer satisfaction, competitive pricing, and efficient services make us the ideal choice for property owners seeking professional and hassle-free inspections. By selecting a Local Pros partner you can take advantage of the following benefits
Extensive Network: Our carefully selected partners ensure you receive top-quality service from certified professionals.
Customer Satisfaction: Local Pros prioritizes your satisfaction for a seamless and enjoyable experience.
Competitive Pricing: Enjoy transparent and competitive pricing, providing the best value for your money.
Efficient Services: Our partners deliver prompt and efficient services for a hassle-free inspection process.
Certified Inspectors: Work with certified and experienced inspectors, guaranteeing reliable and accurate results.
Ease of Scheduling: Our partners offer flexible appointment times, making it simple to book an inspection that fits your schedule.
Trust Local Pros to connect you with the right professionals to ensure your property is inspected and treated. Secure your investment with our Beetle and Wood Borer Certificate services today.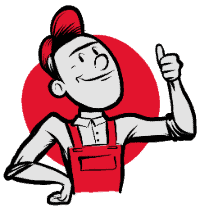 Beetle Certificates Costing Information​