Fireplace Experts
Wood, Gas and Pallet Fireplaces

Wall mounted, Free standing and Built-in Fireplaces
Want to keep your home extra cozy this winter?
One of the best and most affordable ways to keep your home warm this winter is installing a fireplace. Local Pros offer an wide range of fire places to fit all most every budget and home imaginable..
We have a fireplace to suite your needs whether opting for a wood , gas or a pallet operated fireplace we have it all.
We have a broad range of build-in , wall mounted and floor standing fire places to suite every home.
Freestanding Fireplaces
Your home can be heated with a freestanding fireplace stove. You can put it almost anyplace you want. Gas, wood, and electric freestanding fireplaces are all available. There are one-sided, three-sided, and four-sided glass models available, as well as double-sided varieties that can be used as a stunning room dividers.
Freestanding fireplaces can be placed all most anywhere.
Available in gas, wood and pallet form.
Easy to install.
Add a romantic mood to any space on cold winter nights.
Wall Mounted Fireplaces
Choose a wall-mounted fireplace to save floor space. With a three-sided, 180-degree view of the roaring fire and while warming your room on those cold winter nights, your Fireplace will become a centerpiece in any home.
Installs quickly and easily anywhere in your home
Available in gas, wood and pallet form.
Allows for simpler loading of wood because it is raised off the floor.
trendy wall-mounted fireplace will dazzle your guests
Built-in Fireplaces

Replace your old open-flame fireplace with a new modern built-in closed combustion fireplace now. When compared to open fireplaces, you can save up to 30% on fuel costs. Replace your existing built-in fireplaces with the new closed combustion fireplace and enjoy your fireplace with more heat while using less wood.
Heat loss is reduction with fireplace inserts.
The heat reflected back into the room.
Upgrade your existing open fireplace to a modern open fireplace making use of exiting infrastructure where possible.
Modern look.
Choosing from wood, pallets or gas
Wood Fireplace
Wood fireplaces have been around for a long time and can turn any house into a home with a romantic, inviting ambience.
It's vital to understand that you have the option of open or closed combustion. Closed wood stoves are often safer and more efficient when compared to open flame fireplaces
Wood burning closed combustion stoves are approved for use in bedrooms.
They require little to no maintenance.
Nothing beats the ambience of a crackling wood fireplace.
Pallet Fireplace
We have a variety of colours for you to select Pellet fireplaces are an excellent alternative to traditional wood fireplaces. When compared to wood, they are less expensive to burn and provide a more steady heat supply. Many types allow you to control the fire's intensity by adjusting the rate at which pellets are delivered to produce as much or as little heat as you need.
Pellet burners can be configured to automatically heat at pre-programmed periods.
Highly efficient heating systems.
Cleanest burning solid fuel.
Easy to handle and store.
Gas Fireplaces
Gas fireplaces can be just as appealing as traditional wood fireplaces, with the additional perk of being simple to operate for those who prefer a hands-off approach when it comes to their fireplace.
No need for a regular chimney.
Cleaner burning for less environmental impact.
Simple On/Off Operation, with a flick of a switch, you can light your fireplace.
Easy to regulate heating intensity.
Less bulky fuel storage.
How to get your Fireplace quote?
Complete the form on this site. We will put you in contact with a specialist near you, who will arrange a private consultation and then send you an obligation-free quote.
Estimated cost of a fireplace
An entry level fireplace starts from R 12 000.
Installation for a fireplace also starts from about R 13 000, meaning it will cost you a minimum of R 25 000 to install a fireplace. If that is within your budget, please get your quote today.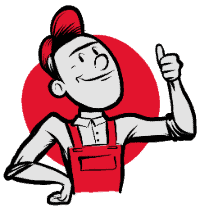 Fireplaces Costing Information​
Fireplaces are a popular addition to homes, offering warmth, comfort, and a touch of luxury. On average, you can expect…