Fridge and Freezer Repair
Fridge and Freezer repair specialists who are knowledgeable, skilled, and experienced

Professional and excellent customer service

We only use genuine components
Our contractors Repair and Carry Spare Parts for all Leading South African Brands.
Don't wait days to get a response
A Professional Fridge and Freezer Repairman will Diagnose your Fridge or Freezer and discuss the options for repair
If your refrigerator or freezer breaks down, you should get it fixed right away because your food may spoil. A vetted Local Pros Fridge and Freezer Repair contractor can fix your fridge or freezer quickly and professionally.
Our contractors repair all the leading fridge and freezer brands including:
Hisense
Samsung
Defy
AEG
Bosch
Expert Fridge and Freezer Repair Technicians
We offer service to the majority of South Africa's regions, and one of our contractors can visit you.
Your fridge and freezer's issue will be quickly diagnosed by a Local Pros fridge or freezer contractor, who will also recommend the best course of action.
Usually, a part needs to be replaced, however repairs are also sometimes required. Our contractors have spare parts for all the major refrigerator and freezer manufacturers, so we can frequently resolve the issue right away.
Fridge and Freezer Repairs Services
General Fridge and Freezer Repairs
Our contractor Fix all major Fridge and Freezer brands. If your fridge or freezer is giving problems, give us a call now and one of our trusted contractors will be there as soon as possible.
Often a Local Pros Fridge or Freezer repair contractor can have your Fridge or Freezer up and running the same day.
General fridge or freezer problems include:
Leaking water
Not defrosting properly
Ice build-up
Fridge/freezer isn't cold enough
Fridge is freezing food
Water dispenser is broken
Door not closing properly
Your Local Pros Fridge and Freezer Repair contractor know fridges and freezers inside out and can help you asap! Call now for a free quote! It's cheaper than you think…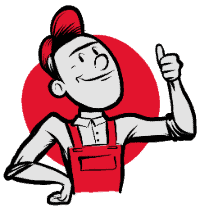 Fridge and Freezer Repairs Costing Information​
Are you dealing with a faulty fridge or a malfunctioning freezer? You might be wondering, "How much is this going…