Geyser Repair and Replacement Experts
24/7 Burst Geyser Replacements

Insurance Approved Geyser Replacement and Repair

Trustworthy, Reliable Service
We offer 24/7 Burst Geyser Replacements of all major brands including: Franke, Kwikot, and Heat Tech. Our team is available for geyser repairs or replacements, don't hesitate, call us today! Our representatives are also experienced in dealing with all insurance companies to offer hassle-free payment.
All our geyser repairs and replacements are SANS 10254 approved and are performed by qualified professionals with years of experience.
Our Services
Geyser Repairs
Burst Geyser Replacement
Valves (pressure valves replacement and setup).
Geyser Overflows
Geyser Pressure valves setup
Geyser Installations
Thermostat and element replacement
Electricians available for all electrical faults
Geysers
KWIKOT Geysers
Kwikot is the most popular supplier of geysers in South Africa. They have an outstanding assistance team and offer budget-friendly geysers. Most houses have a Kwikot 150L geyser. Electric water heaters designed by Kwikot comply with SANS 151 specifications. Every electric water heater by this brand is covered under 2 or 5 years of guarantee.
We have all kinds of Kwikot geysers featuring 100lt, 150lt, 200lt, and 250lt capacity.
HEAT TECH Geysers
Heat Tech Trendline Geysers offer a premium and well-known alternative to other geysers. Trendline geysers also support heat pumps and solar panels.
Durable inner cylinder fabricated from 2 mm enamel quality steel
Efficient 2.0 or 3.0 kW heating power
5 year guarantee on inner cylinder
IPX4 rated against water splash
FRANKE Geysers
Franke Electric Geysers are a popular option and come from a company that provides a variety of plumbing products and replacement parts in. FRANKE electric geysers have been designed in line with SANS 60335-2-21 safety requirements.
24-month warranty on the valves
5 year guarantee on the Franke Geyser inner cylinder
12-month warranty on electrical parts
SOLAR Geysers
We bring the best of Solar Geyser system installations and replacements.
If you choose solar geysers to heat 50% of water, you can adhere to The National Building Regulation for Energy Usage in Buildings requirement to limit the usage of non renewable fuel sources and electric resources. It can be costly to install solar geysers initially, but you may find yourself saving massive amounts of money on your bill in the coming years.
Faulty or Burst Geyser?
Here are the warning signs you should be aware of:
Running out of Warm Water
The most common issue with a geyser is not having hot water. When large quantities of water are heated in 150L-200L water heaters, mineral deposits occur over time that can result in the deterioration of the heating element. Ultimately, the constant heating causes the Geyser to leak, or the element itself needs to be upgraded.
Noisy Geyser
If a geyser makes banging or popping sounds, chances are it needs instant repairing. It also happens due to mineral deposits in the tank. These deposits prevent the water from heating and causes the tank to overheat. An overheated tank will stop storing water effectively and it may start leaking.
Cloudy or Warm water that smells
If you smell a strange smell and see cloudy water, chances are your geyser needs to be repaired or upgraded.
Rusting and Leaking geyser or valves and fittings
Rusting takes place due to the steel your geyser is made of. Corrosion can be prevented with an anode rod found in the geyser but it will ultimately lead to corrosion due to natural reasons. After this, the corrosive forces will affect the tank and its connection leading to a leakage.
Faulty Temperature and Pressure Relief Valve (TP Valve)
The temperature and pressure relief valve is found in the geyser whereas a safety relief valve will help to release the pressure. In case of a defective or capped off safety valve, the geyser can also blow up. Never ignore a defective valve instead, upgrade it as soon as you can.
Leaking water from your Geyser
If you see a leaking geyser, make sure you arrange an expert visit as soon as possible. A leaking Geyser can flood your whole home.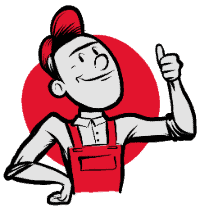 Geyser Costing Information​
General Geyser Prices and Installation Cost

It's best left to the professionals to install or replace a new geyser.…