Kids Playgrounds and Jungle Gyms, South Africa
High-quality, durable materials used to ensure longevity and safety of the play structures.

Custom designs to fit your specific space and needs.

Full-service provision from design consultation to installation and maintenance.
Many Options to Choose From

Variety of options catering to different age groups, skill levels and space constraints.
Equipment designed to promote children's physical, cognitive, and social development.
Safety is a priority with our partners playgrounds and jungle gyms designes
Kids Playgrounds and Jungle Gyms
Creating an exciting and safe environment for children to play, explore, and grow is integral to their development. At Local Pros, we connect you with top-tier suppliers and installers of kids' playgrounds and jungle gyms across South Africa, ensuring an outdoor space that sparks joy and encourages active play. Advantages of choosing a Local Pros partner include:
Promotes child's holistic development and encourages healthy, active lifestyle.
Safety-oriented play equipment.
Durable, high-quality materials used.
Customised designs for your space.
Comprehensive service from design to maintenance.
Expert installation for safe setup with optional updates as kids grow.
Get your kids the perfect gift! Contact Local Pros Today and we will connect you with a Trusted Playground installer in your area.
Our Kids Playground and Jungle Gym Services
Our partners offer an array of services to ensure you get the perfect play area for your little ones.
Design and Consultation: Work with professionals to design a playground or jungle gym that caters to your children's interests and needs.
Installation: Trained professionals will ensure a safe and secure installation, adhering to all safety standards.
Maintenance and Repairs: Keep your play area in prime condition with regular maintenance and repair services.
Safety Surfacing: Select from a range of child-safe surfacing options to minimise risk of injury.
Benefits of a Kids Playground and Jungle Gym
Installing a kids playground or jungle gym in your backyard or community area comes with a range of benefits.
Physical Activity: Promotes an active lifestyle and aids in physical development.
Social Skills: Provides a platform for social interaction and teamwork.
Safety: Play in a controlled, secure environment.
Cognitive Development: Encourages exploration and imaginative play.
Convenience: No need to travel; fun can be found in your own backyard.
Customisation: Playgrounds and jungle gyms can be tailored to specific ages and interests.
Types of Kids Playgrounds and Pros and Cons
Kids playgrounds and jungle gyms come in various forms, each with their unique features, pros, and cons.
Wooden Playgrounds: Wooden playgrounds often provide a more natural look and can be easily customised. However, they may require more maintenance to prevent rot or insect damage.
Metal Playgrounds: Metal playgrounds are durable and require less maintenance. However, they can heat up in the sun, which could be a safety concern.
Plastic Playgrounds: Plastic playgrounds are generally cheaper, lightweight, and require minimal maintenance. However, they might not be as durable as wooden or metal counterparts.
Installation Process
Our partner's installation process for kids playgrounds and jungle gyms is as follows:
Consultation and Design: Understanding your needs, space, and budget, and helping you choose or design the perfect playground.
Site Preparation: Ensuring the site is clear and level before installation begins.
Safety Surfacing Preparation: Laying the groundwork for the safety surfacing that will surround the playground.
Playground Installation: Assembling and installing playground equipment.
Safety Inspection: Conducting a thorough inspection to ensure all equipment is installed correctly and safely.
Kids Playground and Jungle Gym Pricing
The cost of jungle gyms and kids playgrounds depends on several factors including design complexity, material, size, customisation, installation, and maintenance. Intricate and customised designs, larger sizes, and durable materials like wood often cost more. Follow this link for more info on Kids Playground and Jungle Gym Pricing.
Why Choose a Local Pros Partner for Your Kid's Playground and Jungle Gym Needs?
Choosing a Local Pros partner ensures a smooth and stress-free installation of your playground or jungle gym.
Quality Assured: High-quality, durable materials for a long-lasting play area.
Experienced Professionals: Our partners have years of experience in playground and jungle gym design and installation.
Safety Standards: Adherence to strict safety standards during installation and maintenance.
Tailored Designs: Playgrounds and jungle gyms customised to suit your needs and preferences.
Customer Satisfaction: Unparalleled customer service and support from initial consultation to post-installation.
With Local Pros, creating a fun, safe, and engaging play area for your children has never been easier. Get in touch today!
Frequently Asked Questions
What materials are used to build the playgrounds and jungle gyms?

Our partners offer playgrounds and jungle gyms made from various materials, including wood, metal, and plastic, depending on your preferences and needs.
Can the playground or jungle gym be customised to fit my outdoor area?

Yes, our partners work with you to design a playground or jungle gym that fits your available space and meets your children's needs and interests.
Are the playgrounds and jungle gyms safe for children?

Safety is our utmost priority. Our partners adhere to strict safety standards during installation and use high-quality, durable materials.
What is the process for installing a playground or jungle gym?

The installation process includes a consultation and design phase, site preparation, safety surfacing preparation, playground installation, and a final safety inspection.
Can the playground equipment withstand different weather conditions?

Absolutely. The playground equipment is designed to withstand various weather conditions. However, maintenance and care instructions can vary depending on the material of the playground.
Do you provide maintenance and repair services for playgrounds and jungle gyms?

Yes, our partners offer maintenance and repair services to keep your playground or jungle gym in prime condition.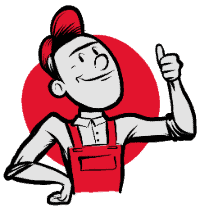 Kids Plagrounds Costing Information​
Looking to entertain your little ones? Average prices for kids' playgrounds start from R5000 for a basic playground and can…