Trusted Plasterers Across South Africa
Plasterers with years of Experience
New Plastering and Repairs

Our partners can handle any Plastering Job no matter how big or small.
Customer Satisfaction Guaranteed

Our partners strive for excellence and customer satisfaction
Lots of Plastering related services

Plastering and Rendering of Walls and Ceilings, Coving, Cornicing, Drylining, Skimming, Corbels, Drywalling and more.
Hire an Experienced Plastering Professional Today
Have you been meaning to plaster that wall for a while now? Are you tired of your face brick home? Is the plaster peeling in your home? Then you might be in need of a Local Pros Plaster and Rendering partner.
We have vetted and selected leading Plaster and Rendering Partners from across South Africa to join our network. Our partners offer the following services.
Plastering of External Walls
Plastering Walls and Ceilings
Coving and Cornicing
Dry-lining or Plasterboarding
Skimming
Partition Drywalls
No matter if you require some Plasterwork to be repaired or new Plasterwork to be done either on your commercial or residential property a trusted partner in your area can handle it. Contact Local Pros today and we will connect you with a leading expert in your area.
Plaster and Rendering Service Our Partners Offer
Our partners offer many Plaster and Rendering related services. Here are just a few of the services they offer.
Rendering or Plastering of External Walls
Local Pros' partners provide exceptional rendering services to boost a property's exterior aesthetics using materials like cement, sand, and lime. This protective coating offers a modern look and additional benefits. Suitable for new and old properties, and they also do rendering repairs.
Wall Plastering and Ceilings Plastering
Our partners excel in plastering new constructions and restoring worn-out plaster in older homes. With advanced techniques and top-notch materials, they deliver durable and impressive wall and ceiling plasterwork.
Coving and Cornicing
Local Pros' partners excel in delivering high-quality coving and cornicing services for both commercial and residential properties, adding elegance or restoring historical features. Offering a variety of styles, they collaborate with you to ensure a perfect fit for your space's aesthetic. Trust in our vetted partners for reliable and expert services.
Dry-lining or Plasterboarding
Local Pros' partners provide versatile drylining services using premium plasterboard to create customizable, smooth surfaces. As a cost-effective, time-saving alternative to traditional plastering, drylining offers added benefits like enhanced insulation, fire resistance, and soundproofing.
Plaster Skimming
Local Pros' partners excel in skimming walls, creating smooth and flawless surfaces for painting or wallpapering. Using top-quality materials, they ensure a lasting, perfectly flat finish to address any imperfections.
Partitioning Dry Walls
Local Pros' partners are skilled in partition drywall installation, using top-quality materials like gypsum and plasterboard. Offering a cost-effective solution for dividing spaces, these walls enhance aesthetics with smooth, customizable finishes. Suitable for commercial and residential properties, our partners also provide repair services.
Why Selecting a Local Pros Partner for your plastering job is an Excellent Choice
Often it can be hard to find a trusted Plaster and Rendering Expert. This is where Local Pros does the hard work for you. We have vetted Plaster and Rendering Experts from across South Africa to join our
Skilled craftsmanship: Our partners are experienced professionals delivering top-quality work.
Comprehensive services: Offering services like corbel installation, dry-lining, skimming, coving, partition walls, dab and dot dry lining, rendering, and plastering.
High-quality materials: Using only the finest materials for lasting durability.
Attention to detail: Ensuring flawless outcomes tailored to your needs.
Competitive pricing: Offering great value for your money.
Exceptional customer service: Prioritizing client satisfaction.
Flexibility: Our partners can change their schedules to accommodate your schedule.
Complete our online form for a quote, and we'll connect you with trusted Plaster and Rendering experts specializing in a range of services.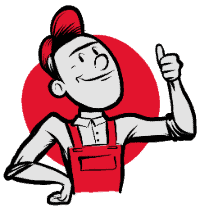 Plastering Costing Information​
When it comes to creating smooth and hard-wearing surfaces for walls and ceilings in construction or renovation projects, professional plastering…