Leading Lie Detection Specialists
Professional and Accurate Lie Detection

Both on-site and off-site testing for your convinience

Premium equipment for accurate results
Our partners can come to you.
We understand the sensitive nature of lie detection and will keep all information confidential
Examiners are ACFE registered with years of experience
Lie detector tests, Polygraph tests across South Africa
Local Pros' partners offer professional and reliable polygraph testing to help you get closer to the truth. Whether you have concerns about a family member, employee, or anyone else, our partners are here to help you uncover the truth.
Reasons to choose Local Pros:
Professional and Accurate Lie Detection: Our partners are well-trained and experienced, and use the best equipment for accurate results.
Total Confidentiality: We understand the sensitive nature of lie detection and will keep all information confidential.
Convenient Testing Location: Tests can be conducted at your home or office for added comfort and convenience.
ACFE SA Registered: Our partners are registered with the Association of Certified Fraud Examiners in South Africa, ensuring a high level of professionalism and credibility.
Contact Local Pros today to schedule an appointment with a Leading Lie Detection Expert in any major South African city.
What is a Polygraph or Lie Detector Test?
A lie detector test, also known as a polygraph test, is used to determine if a person is telling the truth about a specific incident. During the test, physiological changes in the body are monitored and recorded by a polygraph device on paper or a computer. The recorded information is then analyzed using a scientific scoring process, which allows the examiners to determine the truthfulness of the subject based on the results.
What types of Polygraph services do we offer?
A lie detector test, or polygraph, can be beneficial for individuals and businesses who suspect deceitful behaviour. This test can be useful in a variety of circumstances, including:
Polygraph tests for Infidelity or Relationship Issues
Employee Lie Detection Tests and Pre-Employment Screening
Polygraph Tests for Internal Theft and Fraud Investigations
Tests to Prove Innocence in Criminal Cases
Polygraph Testing for Business Dispute Resolution
Pre-Employment Polygraphs and Background Checks
Polygraph Testing for Blackmail and Extortion Situations
Child Caregiver Screening via Polygraph Test
These are just a few examples of situations where a lie detector test can be useful.
How do Lie Detection Tests Work?
Polygraph tests are often referred to as Lie Detection tests. The process of taking a polygraph test can be divided into these steps:
The candidate is hooked up to the polygraph machine, which monitors their vital signs including breathing rate, heart rate, blood pressure, and perspiration. Some advanced polygraphs also measure eye movement and pupil dilation.
The examiner will first ask the candidate a few questions to set a baseline.
The examiner will then ask questions related to the topic being investigated.
After the questioning is complete, the examiner will analyze the results and provide a report indicating if the candidate was truthful or deceptive during the test.
Why Hire from the Local Pros network of examiners?
By choosing to work with a Local Pros partner, you can rest assured that you're in good hands. Our partners offer several benefits, including:
Compliance with South African laws and registration with the ACFE SA for all examiners
Strict confidentiality to protect your personal information and business dealings
Prompt response times and flexible scheduling for tests
Experienced and well-trained examiners
Convenient on-site testing options
Utilization of top-quality equipment for accurate results
Get started by completing our online form, we will connect you with a top-tier Polygraph examiner in your city.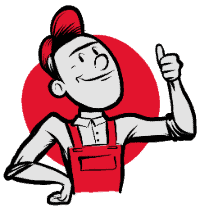 Polygraphs, Lie Detection Costing Information​
Polygraphs, also known as lie detection tests, are becoming increasingly popular in South Africa as a means of getting to…