Swimming Pool Renovations, Resurfacing and Vinyl Liner Replacements
Swimming Pool Experts you can trust

Any type of pool Gunite, Fibreglass and Vinyl Lined

On-site Inspections and Detailed Quotations
Pool Relining, Resurfacing, and Vinyl Replacements

Make your pool look like new again
Replace old or broken ones or add some style with a new design
Vetted Contractors with referances and years of experience
#1 Swimming Pool Renovation Service
Has your pool seen better days? Are there broken tiles that pose a risk? No matter what type of pool you have our partners can renovate or resurface it in no time. Our partners offer a wide range of pool renovation services:
Fibreglass relining
Marbelite application
Paving and Mosaicing
Pool adaptions and features
Pool resurfacing
Cleaning and painting
And many more
If you are contemplating renovating your pool. Complete our online form today and a vetted Local Pros partner in your area will contact you shortly.
Gunite and Marbelite Pool Resurfacing
Is your Concrete Pool looking a bit worse for wear? Get it resurfaced with cement or marbelite. Additionally, you can opt for adding an epoxy coating making your new pool surface non-porous allowing you to use fewer chemicals.
Standard concrete resurfacing:
Cost-effective resurfacing
Looks great
Minimally invasive procedure
Get your pool looking like new in a few days.
Marbelite lining:
Marbelite can be applied to concrete pools of any shape
Gives your pool a premium finish
Durable and chip resistant ensuring your pool stays perfect for many years to come
Should be recoated when it starts to chip, flake and look stained
Professional application necessary
Used in both commercial and private pools
Fiberglass Pool Relining and Renovation
Get your fibreglass pool looking like new again. Mostly fibreglass pools only require a gel coat touchup every few years but sometimes, especially when neglected they do require resurfacing.
Fibreglass pools are an excellent choice because they are:
Durable, long-lasting and high quality
Non-porous surface leaves little attachment points for algae to grow.
Doesn't need repainting
Easy to maintain
Uses fewer chemicals saving you money
Resistant to scratches and does not chip.
Offers and insulation layer increasing the water's temperature
LED lighting Installation
Is your pool lighting looking a bit outdated? Then you might have considered installing some LED lighting to your existing pool.
LED lighting has many benefits over conventional lighting:
Uses a fraction of the electricity
LEDs have a longer duty cycle meaning you will be replacing them a lot less
Beautiful and elegant lighting effects are easily obtained.
Can be set up to change lighting colours at will
Pool Surrounds or Coping renovations
Like your pool's surface, the area around your pool will also require some maintenance every decade or so. Our partners offer a wide range of pool surrounds including:
Thermal tiles
Composite decking.
Paving
Sandstone and other stone tiles
Vetted Pool Renovators
Local Pors has vetted numerous Pool Renovators Across South Africa and selected the best ones to join our network of Pool Renovators. Please select an area nearest you for the best Pool Renovators in your area!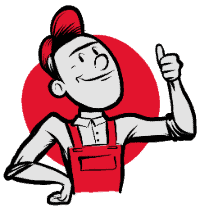 Pool Renovation Costing Information​