Top Tier Private Investigators
Guaranteed privacy and discretion

Highly experienced investigators registered with PSiRA

Investigation Service for Personel and Corporate Entities
Wide Range of Private Investigator Services

From Background checks, Surveillance, Undercover investigations, Dept Collection and More
Highly Qualified Personel

PSiRA registered Investigators with years of experience
South African Law Compliant

Evidence can be used in a court of law
Private Investigators across South Africa
Are you in need of the services of a Private investigator? Are you suspecting someone of being dishonest? We at Local Pros have vetted many private investigation agencies and pride ourselves in connecting you with the best private investigation agencies depending on your requirements and where you are located. Our partners:
All investigations are done discreetly and with the utmost confidentiality
They are registered with the PSiRA and comply with all South African private investigation standards
Are competitively priced while not sacrificing on the quality of service.
They are experts Investigator and can get to the truth regarding almost any subject.
Contact Local Pros today and we will connect you with a leading Private Investigator in your area.
Services Local Pros partners offer
Our vetted Private Investigation agencies offer the following services across South Africa:
Locating of missing persons and debtors: Local Pros partners can assist in locating missing persons or debtors, whether they be family, friends, or individuals owed money.
Investigating Insurance Fraud: If you believe that a civil claim against you is fraudulent or exaggerated, speak with one of our partners. They can offer assistance.
Background Checks and Pre-employment checks: If you want to check the background of a potential business partner, employee, or family member, our partners can uncover any hidden past issues.
Counter Surveillance and Bug Sweeping: If you suspect that you're under surveillance, our partners can eliminate any monitoring devices and ensure your privacy.
Cheating Spouses and Infidelity investigations: If you suspect that your partner may be unfaithful, our partners can help uncover the truth.
Bodyguard and VIP Security: If you or your family have experienced an attack or feel unsafe, our network of bodyguards can provide round-the-clock protection.
Investigating Corporate Fraud: If you suspect a business partner or employee of unethical behaviour, our partners can uncover the truth.
Undercover Operations: Our partners are skilled at conducting undercover investigations for both business and personal purposes.s.
Surveillance: If you want to know what someone is doing, our partners can place someone under surveillance and gather the necessary evidence and provide a prompt report, using their extensive experience.
Debt Collection Service: If someone owes you money and cannot be located for payment, a Local Pros partner can help retrieve what is owed to you.
Polygraphs or Lie Detection Tests: Are you suspecting someone is lying to you? Our partners do polygraph tests in connection with both private and business matters.
These are just some of the services our partners offer for any Private Investigator related enquiries please contact Local Pros today and we will connect you with a trusted Private Investigator agency in your area.
Benefits of selecting a Local Pros partner to be your Private Investigator
It can often be difficult to find a skilled private investigator. Local Pros has handpicked the best investigators from across South Africa to join our network. This means that if you choose a Local Pros partner, you will benefit in the following ways.
Discreet and Confidential Investigations
Excellent Service at Competitive Prices
Obligation-Free Quotes Provided
Compliant with South African Law
PSiRA Registered Partners
Client Satisfaction is a Top Priority
Capable of Uncovering the Truth on Any Subject
Get to the truth today! Our partners can solve your case in no time! Contact Local Pros today and we will connect you with a leading Private Investigator Company in your area
How much does it cost to hire a Private Investigator?
The Cost of Hiring a Private Investigator: The average cost of hiring a private investigator can range from R500 to R10000 or more, depending on the type of service required, the complexity of the investigation, and the time needed to complete it.
For a quote, contact Local Pros today, and we will connect you with a top private investigation agency in your area.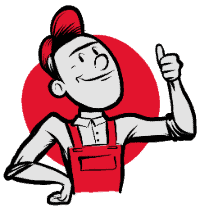 Private Investigator Costing Information​
Are you in need of private investigation services in South Africa but unsure how much it will cost? Our partners…