Top Tier Construction Companies Across South Africa
Residential and Commercial Building Solutions

Comprehensive project handling with effective budget management

Affordable project rates using high-quality materials
High-quality materials are sourced for your construction project to ensure durability.
Every project is unique, and our partners offer solutions tailored to your needs.
Our partners prioritise regular communication and aim to meet your expectations.
Residential and Commercial Construction Companies
Are you looking to build your dream house or business premises? Or perhaps thinking of renovating an old property? We connect you with the country's leading construction firms, providing you with quality services. Selecting a Local Pros partner will ensure:
In-depth local knowledge
High-quality materials used
Prioritises customer satisfaction
Offers tailored solutions
Efficient time management
Ensures regulatory compliance
Provides after-service support
Looking for a trusted Construction Company? Contact Local Pros Today and we will connect you with a trusted Construction Expert in your Region
About Construction Companies
Construction companies play a critical role in shaping our cities, towns, and landscapes. From erecting commercial edifices to building beautiful homes, they are behind the structures we see and use daily.
Undertaking projects of various sizes, from small renovations to large-scale developments
Combining a variety of professional disciplines, including architects, engineers, project managers, and skilled tradespeople
Ensuring all projects adhere to local and national building codes and regulations
Making certain that all structures are built with sustainability and safety in mind
Our Construction Services
Our partners provide a diverse range of construction services designed to cater to all your needs.
Residential Construction: Constructing homes that combine functionality with aesthetic appeal.
Commercial Construction: Building offices, shops, and other commercial spaces with professionalism and precision.
Industrial Construction: Crafting large scale projects like factories, warehouses, and power plants.
Civil Construction: Executing public works projects, such as roads, bridges, and infrastructure.
Renovation and Restoration: Upgrading existing structures to match modern needs or restoring historical buildings to their former glory.
Benefits of Hiring a Trusted Construction Company
Choosing a reliable construction company for your building project brings a host of benefits. Here's why you should trust your construction needs with a Local Pros partner:
Access to Expertise and Experience
Our partners are experts in the field with years of experience under their belts. They know the ins and outs of the construction industry, ensuring that your project is in knowledgeable hands.
Project Planning and Management: Professional oversight for the timely and cost-effective completion of your project.
Knowledge of Building Codes and Regulations: Ensuring all construction adheres to local and national building codes.
Insight into the Latest Construction Trends and Technologies: Incorporating modern designs and efficient building techniques.
Quality Assurance
Quality is the cornerstone of our partners' services. You can rest assured that all materials used and work done meets the highest standards.
High-Quality Materials: Use of top-notch, durable materials for longevity.
Skilled Craftsmanship: Ensuring precision in all aspects of the build.
Warranty and Follow-up Services: Peace of mind with guaranteed services.
Saves Time and Money
Trusting your project to a professional construction company can save you significant time and potentially, cost overruns.
Efficient Project Execution: Streamlined processes and skilled teams for swift project completion.
Cost-Efficient Planning: Optimal use of resources to prevent wastage and save costs.
Avoiding Expensive Mistakes: Expert handling minimises errors, avoiding costly rectifications.
Safety and Liability
Our partners prioritise safety in all projects, ensuring both worker and structural safety.
Strict Adherence to Safety Standards: Robust safety protocols to protect workers and the build site.
Insurance Coverage: Adequate coverage to protect you from liability in the event of unforeseen circumstances.
When you hire a Local Pros partner, you're not just hiring a construction company; you're securing peace of mind. You can trust that your project will be handled with professionalism, expertise, and a commitment to your satisfaction.
How Much do Construction Companies Charge?
The final cost of a construction project is influenced by factors like project size, material quality, design complexity, location, special features, and unexpected challenges. Larger, more complex projects using high-quality materials generally cost more. Location can impact costs due to regional variations in labour rates and building regulations. Special features like smart home systems and unexpected issues discovered during construction can also add to the costs. Obtaining a detailed quote from a Local Pros partner can help you understand all the associated costs and plan effectively.
Follow the link for more info on How Much do Construction Companies Charge?
Why Choose a Local Pros Partner for Your Construction Needs?
Choosing a Local Pros partner ensures a hassle-free construction experience with top-tier professionals.
Quality Assured: Our partners are vetted and renowned for their high-quality work.
Experienced Professionals: Benefit from years of experience and expertise in diverse construction fields.
Safety Standards: Strict adherence to safety standards to protect both workers and your property.
Timely Completion: Reliable, efficient services that respect your time and project schedule.
Customer Satisfaction: Unparalleled customer service throughout the construction process.
At Local Pros, we connect you with leading construction companies that uphold the highest standards of quality, safety, and customer satisfaction. Start building your dream today!
Frequently Asked Questions About Construction Companies
What types of services do construction companies provide?
Construction companies offer a range of services, including residential, commercial, and industrial construction. They also offer civil construction services and specialise in renovation and restoration projects.
Why should I hire a professional construction company?
Hiring a professional construction company provides access to expert knowledge and experience, quality assurance, time and cost savings, as well as safety and liability protection.
How does Local Pros select its construction partners?
Local Pros partners are carefully vetted for their experience, quality of work, adherence to safety standards, and overall customer satisfaction.
How long does a construction project take to complete?
The timeline for a construction project varies depending on the project's complexity and size. Our partners strive to complete all projects as efficiently as possible while ensuring high-quality results.
What if I have specific design ideas for my construction project?
Our construction partners are more than willing to work with your specific design ideas. They aim to bring your vision to life while ensuring functionality and adherence to building codes.
Are construction companies insured?
Yes, all Local Pros partners are insured. They carry insurance to cover any potential accidents or damages that may occur during the construction process.
We hope these answers help you with your queries. If you have more questions, feel free to get in touch! We're here to help.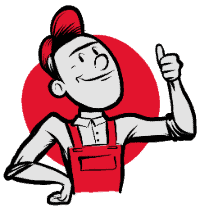 Construction Companies Costing Information​
Are you looking to have some construction work done and would like to know how much it might cost? Average…