Stove and Oven Repairs
Trusted stove and oven repairmen.

A repairman will come to you.
Repairs and Servicing of all brands

Our contractors Repair and Carry Spare Parts for all Leading South African Brands.
Don't wait days to get a response
A Professional Stove and Oven Repairman will Diagnose your Stove or Oven and Discuss the options for repair
Even though stoves and ovens don't malfunction frequently, when they do, it can be very inconvenient. Don't worry if your stove or oven breaks down! An appliance expert can visit you to assess the issue and provide an effective and speedy repair.
Electric or gas stoves and ovens can be repaired by a Local Pros approved stove and oven repair provider.
All brands of stoves and ovens are fixed by our qualified contractors, including:
Defy
Hisense
AEG
Elba
Delonghi
Totai
They will offer you a free, no-obligation quote and prompt, dependable service at competitive pricing.
Expert Stove and Oven Repair Technicians
Do you have a broken stove or oven? For a rapid appointment, call us right now! The majority of South Africa is serviced by our authorized contractors, who are able to assist with both gas and electric stoves and ovens.
A Local Pros contractor that specializes in stove and oven repair will identify the issue with your appliance and go over your repair choices with you. The majority of the time, our contractors are equipped with spare parts and can solve issues immediately.
They will offer you free quotes without any commitment on your part and prompt, dependable service at competitive pricing.
Stove and Oven Repairs Services
Generally, most major brands of stoves and ovens sold in South Africa are fairly reliable, but from time to time they might fail. Whether you have a Gas or Electric Oven or Stove a Local Pros Stove and Oven repair contractor can fix it.
Common stove and oven problems include:
Oven not warming up
Plates not heating
Oven tripping the mains
Interior light is not switching on
Self-cleaning function not working
Oven door doesn't close properly
Oven and stove repairs are often cheaper than you think, so give us a call or complete our online form and an approved Local Pros contractor will come to you.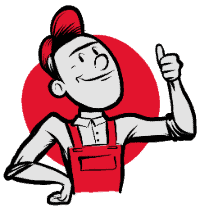 Stove and Oven Repairs Costing Information​
Is your stove not working and would like to know how much it might be to repair? Stove and Oven…