Fibreglass, Vinyl-Lined and Concrete Gunite Pool Installers
Custom Shapes, Sizes and Designs

Complete Pool Installations Including Decking and Fencing
Fibreglass, Vinyl-lined and Concrete Gunite Pools available
Customs Designs and Sizes to suit your back yard
From Large Commercials to Small Splash Pools
Fibreglass, Vinyl Lined and Concrete Gunite Pool Installers
Thinking of having a new pool installed to beat the heat? Then most probably you know that there are 3 main varieties to choose from:
Fibreglass Pools
Concrete Gunite Pools
Vinyl Lined Pools
All of the options listed above are excellent, and each has unique benefits. Some of the primary benefits of each are:
Fibreglass Pool Benefits:
Rapid installation
Fewer chemicals are required to keep the pool crystal clear
Low maintenance with no Liner replacements or resurfacing required
Concrete Gunite Pool Benefits:
Smaller initial investment compared to a Fibreglass Pool
Design and shape can be altered to suit your backyard
Can be customized to your needs including shallow areas for the kids and tanning ledges
Vinyl Lined Pool Benefits:
Fewer chemicals are required to keep the pool crystal clear
Smaller initial investment than a same-size fibreglass pool
Non-abrasive smooth surface that is easy to clean
All of the above-mentioned pools are excellent choices with each having its own advantages. Talk to a Local Pros partner today, they can help you decide what pool option is right for you.
Benefits of Installing a Fibreglass Pool
Even though Fibreglass Pools are the most expensive to install their popularity is ever-growing. This is due to their ease of maintenance and numerous other benefits
Quick and easy to install – The prefabricated shells are installed as a whole. As a result, there is no need to wait for surfaces to dry etc.
Long Lasting and Hard Wearing – Fibre Glass Pools are extremely robust and are scratch and puncture resistant. They all endure extremely well in harsh weather conditions and are extremely UV resistant.
Fewer Chemicals and Low Maintenance – Fiberglass swimming pools are well known for their low maintenance requirements. This is due in part to the fact that fibreglass pools have smooth, non-porous surfaces, requiring fewer chemicals. Furthermore, when compared to traditional pools, the smooth surfaces make it difficult for algae to grow.
No Resurfacing or Liner Replacement required – Fiberglass pools do not require resurfacing or lining replacement. After several years of service, a fresh coat of gel coat will suffice.
Lowest lifetime cost – Gunite and vinyl-lined pools are less expensive to purchase than fibreglass pools. However, when you consider the lower maintenance requirements and other advantages, fibreglass pools end up being less expensive to own in the long run.
There are many more advantages to Choosing a Fibreglass pool. If you are interested in installing a Fibre Glass Pool contact Local Pros and we will connect you with a leading Fibreglass Pool Installer in your area.
Benefits of Installing a Gunite or Concrete Pool
Concrete Gunite Pools have been around since the Second World War, and even today they are very popular for many reasons.
The Shape and Design can be Customized – One of the primary benefits of choosing a Gunite or concrete pool is that it can be customised to your specific needs and backyard.
Make the Pool yours with a custom finish – Concrete pools are available in a variety of finishes, allowing you to achieve the exact look you desire. If you want, you can change the colour and add some mosaic or tile accents.
Built to last – Granite pools typically have the longest warranties and last the longest. If properly maintained, a Gunite Pool can last for decades. Many gunite swimming pools that are more than 50 years old are still in use today.
Robust and Hardwearing – Unlike vinyl and fibreglass pools, which are more easily punctured, gunite pools are not only built to last for many years, but they are also extremely tough. Gunite pools are used in commercial settings where vandalism is a concern due to their impact resistance and lack of a liner.
Can easily be customized for added features – Because Gunite Pools are custom-made, it is simple to incorporate extras such as underwater lighting, seating, tanning ledges, and water features into the design.
Thinking of installing a Gunite Pool? Contact Local Pros and a vetted Gunite Pool Installer in your area will contact you shortly.
Benefits of installing a Vinyl Lined Pool
Vinyl Lined Pools are an excellent choice for your family pool, and their popularity is growing in South Africa. When compared to other types of pools, vinyl-lined pools have numerous advantages.
One of the most affordable options – Vinyl-lined pools have the lowest initial investment.
Easy Hassle-Free Installation – When compared to traditional pools, they are easier and take less time to install.
They use fewer chemicals – Because the liner is nonporous and does not absorb chemicals, vinyl-lined pools require less chemical maintenance than traditional pools. Algae also has a hard time adhering to pool walls, making them easy to clean.
Vinyl-Lined Pools are Durable – Vinyl-Lined Pools are sometimes regarded as high maintenance due to the need for vinyl replacement, but a properly maintained Pool Liner will last for more than ten years.
Vinyl-Lined Pools have a smooth and non-abrasive surface – Vinyl-lined swimming pools are extremely comfortable because the liners are not abrasive.
Thinking of installing a Vinyl-lined pool at your home? Contact Local Pros today! We will connect you with a leading Pool Expert for your site evaluation and quotation.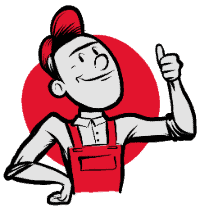 Swimming Pool Costing Information​
Concrete swimming pools are more pricey than other kinds of swimming pools, but they can be long-term and customized to…