Asphalt Contractors
Residential and Commercial Driveways
Tarring/Asphalting of the Driveway
Tarring your driveway not only increases the value of your home, but it also makes it more durable. No driveway whether commercial or residential is too big or too small for us to resurface. Unlike standard pavement, a tarred steep driveway can withstand all weather conditions. We always use high-quality materials to ensure that your driveway looks wonderful and lasts a long time.
Our team is well-versed in the design and goals of each driveway. Don't make the mistake of settling for a mediocre driveway, get it right the first time. Our team is well-equipped to tar your property.
Driveways for Industrial Properties
Do you want to make your industrial property more valuable? Do you have a tarred driveway or parking lot that needs repairing? Your property's value and aesthetic appeal may be enhanced by a newly tarred industrial driveway. We always use the best materials and procedures to ensure a high-quality tarred driveway for your commercial property.
Our Products and Services
The following tarring services are available:
Commercial and residential parking lots
Speed bumps installations
Repairing potholes
Parking Lots
Our trained team can handle tarred parking lots for a variety of businesses, large and small. Not only can our crew tar a new parking lot, but they can also resurface an old one. We will complete the job professionally, whether it is for a factory, a petrol station, a shopping mall, or a complex.
Speed bump installation
We not only tar driveways, but we also place speed bumps in select areas where traffic speed needs to be reduced. Speed bumps are commonly found around hospitals, schools, and shopping malls.
Repairing potholes
Potholes must be corrected on a regular basis; if not, they will cause more damage, which will be costly. Our crew is capable of tarring potholes and cracks with ease..
Domestic Driveways
Not only would tarring your driveway increase the value of your home, but it will also make a good first impression. When tarring your driveway, various aspects must be taken into account, including the driveway's slope, rainfall drainage, thickness, and foundation composition. All of the work we do for our clients is guaranteed to be of the highest quality.
Driveways for Industrial Properties
Do you wish to increase the value of your industrial property? Have you had your driveway or parking lot tarred? A fresh new tarred industrial driveway may increase the value and appeal of your property. To guarantee a high-quality tarred driveway for your industrial property, we only utilize the finest materials and methods.
Our customers can be certain that the work we complete will be finished according to their requirements.
Paving vs. Tarring/Asphalt Driveway
Driveway tarring/asphalt
Because of its durability and flatness, asphalt is frequently used for roads and highways, although racks do appear as a result of weather conditions due to contractions and expansions.
Paving
Paving slabs are more appealing because they come in a variety of colours, styles, and sizes, including hexagonal, square, and triangular shapes. They're frequently used to connect your home to the sidewalk or garden pavement. Weeds develop in between the crevices in the pavement slabs, weakening the pavers and necessitating their replacement when they fracture. Although paving slabs are more appealing, they are not as durable as tar and therefore do not last as long. Paving is also more costly when compared to tar.
A Tar/Asphalt Driveway's Price
How much does tarring your driveway cost?
A variety of factors influence the cost of tarring a driveway, including:
The area of the driveway in square meters
Transportation costs
Is soil subgrade preparation necessary
It is necessary to prepare the driveway for drainage.
If the machinery cannot reach certain spots, how much manual effort is required?
Frequently Asked Questions
Is it expensive to tar a driveway?
Driveway tarring is less expensive than paving because it requires fewer supplies and less work.
Is tarring just as appealing as paving?
Although paving comes in a variety of designs and colours, you can add to the aesthetics of a tarred driveway with beautiful pot plants and a nice curb making it just as appealing as paving.
Are tarred driveways durable?
Tarred surfaces will last longer than paved ones since we use only the best quality materials.
How long will my driveway last after tar resurfacing?
Resurfacing your driveway with tar can extend the life of your driveway by 8 to 15 years.
As a property owner, you must weigh the advantages and disadvantages of driveway tarring or tar resurfacing. Please contact us right away for a free quote.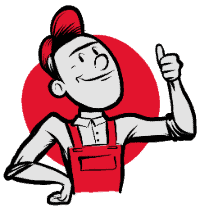 Tar Surfacing Costing Information​
When it comes to surfacing your driveway, parking lot, or road, tar (or asphalt) is one of the most popular…