Washing Machine Repair
Washing machine repair specialists who are knowledgeable, skilled, and experienced

Quick and professional service

All repairs are guaranteed
Our contractors Repair and Carry Spare Parts for all Leading South African Brands.
Don't wait days to get a response
A Professional Washing Machine Repairman will Diagnose your Machine and Discuss the options for repair
Washing Machine Repairs of all Major Brands
When your washing machine decides to stop running, filthy laundry will soon pile up! The good news is that a dependable Local Pros Washing Machine Repair contractor can quickly fix your washing machine!
Our contractors fix all the major washing machine manufacturers, including:
Defy
AEG
Smeg
Gagenau
Samsung
Bosch
SpeedQueen
KIC
Whirlpool
Russell Hobbs
Why Choose a Local Pros Machine Repair contractor?
Washing machine repair specialists who are knowledgeable, skilled, and experienced
Quick and professional service
We provide services throughout South Africa
Our work is guaranteed
The Process for fixing your Washing Machine at a Local Pros.
Our skilled appliance repair contractor will assess your washing machine right away and use professional diagnostic tests to rapidly identify the problem.
After that, a qualified expert will go over your repair options with you, including whether to replace a part or try something else. They will provide you with a free estimate and inform you of the estimated time of completion for the repair (it can usually be repaired very quickly and is quite affordable).
Washing Machine Problems
Generally, most major brands of Washing Machines are generally reliable for the first few years. But as your machine ages, it tends to start developing some problems over time. A Local Pros Machine Repair Contractor will be able to fix these problems quickly and affordably, so you can get on with life right away.
General Washing Machine Problems
General washing machine problems include:
Not draining
Won't spin
Tripping mains
Not starting
Leaking water
Making strange noises
Your Local Pros Contractor has extensive knowledge of all local brands of washing machines and carries a large inventory of spare parts. Give us a call or fill in our online form right away if you need your Washing Machine Repaired, and we'll send someone to you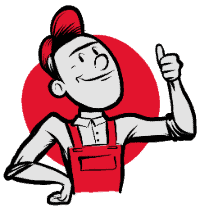 Washing Machine Repairs Costing Information​
Wendy Houses are a fantastic addition to any property, providing a versatile space that can be used for everything from…

Washing machines are a crucial appliance in South African households. However, when they break down, the disruption it causes can…