Window Blinds - Verticle, Venetian, Vertical, Panel and Roller Blind Suppliers and Installers
Wide range of materials, styles, and colours.

Custom solutions to fit any window.

Easy to clean and maintain.
Enhances Your Room's Aesthetic Appeal:

Blinds elevate room aesthetics with diverse designs and colours.
Provides Control over Light and Privacy:

Blinds let you adjust room light and maintain privacy.
Ideal for Both Home and Office Environments:

Blinds are versatile, perfect for both homes and offices.
Window Blinds – Style and Practicality Combined
Looking for some Window Blinds for your home or office? Window blinds are more than just functional elements in your home or office. Installing Window Blinds:
Will boost room aesthetics.
Controls light and privacy.
Improves energy efficiency.
Are available in a variety of styles and colours.
Easy cleaning and low maintenance.
Perfect for home or office.
Are you thinking of installing some new window blinds? Contact Local Pros Today and we will connect you to a trusted partner in your area.
Types of Window Blinds
Window blinds come in a variety of styles, each offering its unique aesthetic and functional characteristics. Here's a list of the types available through our Local Pros partners:
Vertical Blinds: They hang vertically from a track. Ideal for wide windows and doors.
Venetian Blinds: Horizontal slats attached with string or strips of cloth. Perfect for light and privacy control.
Roller Blinds: A single sheet of fabric that rolls up and down. Ideal for a minimalist look and excellent light blockage.
Roman Blinds: These fold into an elegant accordion-style pleat when raised. They add a touch of luxury and sophistication.
Panel Blinds: Best for large windows, these slide in tracks and provide an elegant and contemporary look.
Smart Blinds: Motorised blinds that can be controlled by a remote or smartphone. The pinnacle of convenience and modern living.
Blind Materials
The material of your blinds can dramatically influence the look, feel, and functionality of your space. Here are some of the common materials used in blinds:
Aluminium: Lightweight, durable, and available in a wide range of colours. Aluminium blinds are resistant to moisture and thus ideal for bathrooms or kitchens.
Wood: Wooden blinds bring warmth and a sense of nature into your space. They are available in a variety of stains and finishes.
Faux Wood: These mimic the look of real wood but are more resistant to moisture and heat.
Fabric: Fabric blinds, like Roman or Roller blinds, offer a softer look and come in countless colours and patterns.
Plastic: These are typically the most affordable option. They're lightweight and available in a variety of styles and colours.
Vinyl: These blinds are easy to clean, resistant to moisture, and available in many colours and finishes.
Remember, the right window blinds can truly enhance your space. That's why our Local Pros partners offer a comprehensive range of options to meet your unique needs and preferences.
Benefits of Window Blinds
Choosing window blinds for your space comes with several advantages:
Light Control: Blinds allow you to adjust the level of natural light entering your room.
Privacy: Easily control the view from the outside.
Energy Efficiency: Blinds can help keep your space cool in the summer and warm in the winter.
Easy Maintenance: Most blinds are easy to clean and maintain.
Style: Blinds add aesthetic appeal and complement any interior design style.
Durability: High-quality blinds are designed to last, offering good value for money.

How Much Do Window Blinds Cost?
Investing in window blinds is not just about adding style and privacy to your space; it's also a matter of considering the cost implications. The price of window blinds can vary widely, depending on a number of factors. These include the size and number of windows, the type and quality of materials chosen, the style of blinds, and whether you opt for additional features such as motorisation. Custom solutions may also carry a higher price tag due to the extra work involved. Furthermore, the cost of professional installation services will also factor into the overall cost.
For a more detailed breakdown of the costs involved in purchasing and installing window blinds in 2023, please visit our How Much Do Window Blinds Cost in 2023? page.
Why Choose a Local Pros Partner for Your Window Blinds?
It can often be hard to find a reputable Window blinds Supplier and Installer. Which is why Local Pros has vetted professional Window Blind Experts and Selected the very best to join our Network Of Professionals. When you choose a Local Pros partner, you're choosing quality, professionalism, and peace of mind. Here's why:
Expertise: Our partners are experienced and knowledgeable in the installation of various types of window blinds.
Quality Products: We source high-quality window blinds that are designed to last.
Custom Solutions: Our partners offer tailor-made solutions to meet your specific needs and preferences.
Excellent Customer Service: Our partners are committed to providing excellent customer service from initial consultation to installation.
Competitive Pricing: Get value for your money with competitive pricing options.
Get in touch with us today, and we'll connect you with a leading Local Pros partner for your window blinds needs.
Frequently Asked Questions
How do I decide what type of window blinds are right for me?
This will depend on your personal taste, the specific requirements of the space (like light and privacy control), and your budget. Our Local Pros partners can guide you through the options and help you make the best choice.
Can I get custom-sized window blinds?
Yes, our Local Pros partners offer custom solutions to ensure your blinds fit perfectly.
Are window blinds easy to clean and maintain?
Yes, most blinds are easy to maintain and can be cleaned with a simple dusting or wiping. However, the cleaning methods may vary depending on the material.
Can window blinds help with energy efficiency?
Definitely! Window blinds can help keep your space cool in the summer by blocking sunlight and warm in the winter by adding insulation.
Do you offer installation services for window blinds?
Yes, our Local Pros partners provide expert installation services to ensure your window blinds are fitted correctly and function smoothly.
How do I request a quote for window blinds?
Simply get in touch with us, and we will connect you to a Local Pros partner in your area who can provide a quote based on your specific needs and preferences.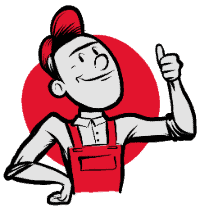 Window Blinds Service Areas
Window Blinds Costing Information​
Are you looking to install some new blinds at your home or office and wondering how much they cost? Blinds…