Carports- Experienced installers near you!
Parking lots, Patios, Enclosed Carports

Industrial and Commercial Carports
Our team of professionals are the best when it comes to installing carports, we are experienced in installing all types of carports, whether it be for commercial or residential properties. Our carports are not only durable but cost effective too.
Our professional team is based on dependable, honest and dedicated staff whose aim is to please and are well versed in what to do. All our jobs come with the best quality workmanship and a warranty. Contact us now for an obligation free quote.
Carport Materials
There are many carport roofing materials to choose from, this all depends on where you live and your budget. Below are the types of materials available:
Wooden Carports
Aluminium Carports
Metal and Steel Carports
Fabric – Shade Cloth Carport
Carport Sizes
There are various size carports, these include: 3 metre x 6 metre which is a Single Carport or the 6 metre x 6 metre which is a Double Carport as well as custom made carports.
Carport Types
Our Carports can be fixed to your existing building, garage or home and are all freestanding. Listed below are the Carports we install:
Parking lots
Patios
Enclosed Carports
Carport Plans
You will need plans before building any structure on your property,unless it is stipulated as "minor building work". Minor building work should not exceed 40 square metres in size whether open-sided car, caravan, carports or boat shelters. It is best to enquire with the local municipality before going ahead.
Fill in the quote form today and we will get back to you. We install carports anywhere in South Africa.
Frequently Asked Questions
Are carports difficult to clean?
No not at all, carports come clean fairly easily with a mixture of one part bleach and five parts water to get rid of mold, mildew or moss.
How long does a metal carport last?
Carports have an average life expectancy between 20-30 years.
What are carports made of ?
You can choose from a variety of different materials when it comes to installing a carport. Contact us today for advice on which carport will best suit your property.
Is it cheaper to build a carport or a garage?
Building a carport is far less expensive than building a garage, much less materials are used because there are no walls, doors or windows. Building a carport also requires much less labour, making it the cheaper option when compared to building a garage.
How long does it take to install a carport?
It will depend on the size of the job, the complexity, and availability of materials.
What do you charge to give a quote?
We give a free non- obligation quote.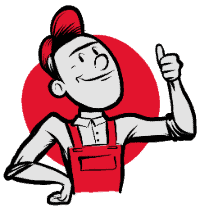 Carports Costing Information​