Ceiling Installers - New, Replacement and Repair
All types of ceilings can be repaired or replaced

Minor repairs to full ceiling replacements

Help you with your insurance claim
Broken, Cracked or Water-damaged Ceilings?
Any ceiling repairs you require can be handled by one of our approved contractors.
All types of ceilings can be repaired or replaced
Minor repairs to full ceiling replacements
Help you with your insurance claim
Fast turnaround
Full clean-up afterwards
In need of urgent ceiling repair? Don't delay! Ceiling problems can be dangerous to your health and cause further damage to your home. Damaged ceilings can be caused by structural defects and can endanger your family. Save thousands by limiting damage to your home and health by acting right away.
Ceiling Installations and Repairs
If your ceiling shows visible evidence of damage, dampness, or sagging, it's time to get it fixed by one of our ceiling installation and repair contractors. Our contractors offer a wide variety of services for the following ceiling types:
Rhino Board ceilings
PVC ceilings
Timber tongue and groove ceilings
Plastered Rhino Board ceilings
Suspended ceilings
Iso-board ceilings including standard and mounted ceiling cornices.
Plaster and Rhino board ceiling repairs
Ceiling repair is very common, especially when Rhino Board or plasterboard is used. The fact that these ceilings don't effectively repel water is a major drawback. Often, a stained or warped ceiling is the result of a leaking roof. Plasterboard ceilings are susceptible to severe damage from geyser explosions. Even a geyser that doesn't have a drip tray can leak and damage surfaces. Fortunately, this is normally an easy fix.
Bathroom ceiling repair
Bathroom ceiling repair is quite common. The most common reason for a rotting ceiling is mould. It is possible to remove the old plasterboard and install fresh plasterboard in its place. The damaged area can be cut out with a Stanley knife and then a new piece of plasterboard installed. Alternatively, we occasionally replace the entire ceiling. Particularly if you notice that the remainder of the ceiling has become uneven over time.
For a novice, it can be tricky to do and the final product may not be as good as you'd hoped for. However, it can be done quickly and easily by a skilled tradesman.
Should I replace or repair my Ceiling?
The best way to determine whether a ceiling needs to be repaired or replaced is to request a quote from one of our recommended ceiling contractors right away. You can do this by calling or completing the form on this page.
Damage to ceilings can occasionally be misleading because a small crack could be concealing a much bigger issue. Water damage can cause sagging, and the consequences could include:
Pests and mould
Ceiling Collapse
Damage to your walls and floors
Get an obligation free quote from one of our trusted ceiling contractors today by completing our quote form or giving us a call today.
Our Approved Contractor Ceiling Repair Services Include:
Patching
Skim coating
Existing peeling repair
Water-damaged surfaces repair
Colour Matched Painting
Crack Repairs
Entire Ceiling Replacement
Water Leak Identification
Lights and other electrical connections in the ceiling
Full clean up and disposal of broken material
Our network of contractors can fix any ceiling problem with NO fuss and leaving NO mess.
We know that urgent action is essential, so we resolve your ceiling issues ASAP. One of our pre-approved ceiling contractors will assist you whether you call or complete the online form. Affordable, long-lasting, and hassle-free solutions are available, regardless of whether your home or place of work only requires minor maintenance or a full ceiling replacement.
Call or complete the online quotation form and one of our approved ceiling contractors will be in contact with you shortly.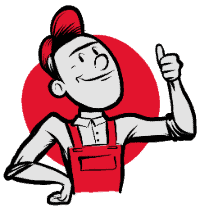 Ceiling Installers Costing Information​
Ceiling Replacement Cost

Needing to replace your ceiling can be due to water damage, insect infestations, water damage, structural…