Wood, Stone, Vinyl, Brick and Aluminium Cladding Suppiers and Installers
Trusted Cladding Specialists For Cladding Installations, Maintenance And Repair.

End-To-End Cladding Services, For Commercial And Residential Properties.

Expertise In Diverse Cladding Materials
Trusted Partners With Years Of Experience:

Expertise In A Wide Range Of Cladding Materials Including Stone, Wood, Vinyl, Brick, And Aluminium.
Customised Services Tailored To Your Specific Requirements and Needs.
Durable Long-Lasting Cladding Solutions:

Use Of High-Quality, Durable Materials For Long-Lasting And Aesthetically Pleasing Results.
Experienced Cladding Suppliers and Installers Across South Africa
Looking to improve the look of your home or office? Then adding some Cladding might be the right option to add some beautiful design elements to your building. Whether you are looking for high-quality cladding for a new building or want to enhance an existing structure, our Local Pros partners have got you covered. Our expert partners offer a wide range of professional cladding services that ensure your project's success. Selecting a Local Pros partner will ensure the following:
Affordable Rates for quality Cladding services.
Experts in a wide range of Cladding materials.
Tailored Cladding services to suit your personal needs
Use of quality, durable materials.
Timely service delivery.
End-to-end Cladding services.
Customer-centric communication.
Get your property looking beautiful! Contact Local Pros today and we will connect you with a trusted Cladding expert in your area.
Types of Cladding Our Partners Offer
Our partners offer a wide range of cladding materials to meet various needs and preferences. Each material has its unique properties, aesthetic appeal, and performance characteristics. Here are the main types of cladding our partners specialise in:
Vinyl Cladding: Economical and durable, vinyl cladding is a popular choice for many South African properties. It's easy to maintain and comes in a variety of colours and styles.
Brick Cladding: Brick cladding provides a traditional and timeless look. It offers excellent durability and thermal performance, making it an ideal choice for various applications.
Stone Cladding: Stone cladding offers a robust and unique aesthetic. It is weather-resistant and provides exceptional insulation, ensuring your building remains comfortable all year round.
Timber Cladding: Timber provides a warm and natural aesthetic. It is versatile and renewable, making it an environmentally friendly option.
Metal Cladding: Metal cladding offers a modern and sleek look. It is durable, lightweight, and available in a range of finishes and colours.
Benefits of Professional Cladding Services
There are many advantages to having your cladding installed by one of our Local Pros partners:
Professional Advice and Planning: Our partners will guide you through the process of choosing the right cladding, taking into consideration your budget, style preference, and the specific needs of your building.
Quality Installation: Professional installation ensures that your cladding is fitted correctly and safely, guaranteeing its longevity and performance.
Wide Variety of Materials: Our partners offer a broad range of cladding materials, ensuring you can find the perfect match for your building.
Expert Craftsmanship: With years of experience in the field, our partners have the expertise and skills to provide superior craftsmanship that enhances your property's aesthetics.
Post-Installation Support: Our partners offer post-installation support to ensure your cladding remains in top condition.
How Much Does it Cost to Install Cladding?
The cost of cladding can vary significantly, primarily influenced by the choice of material, project size, installation complexity, and location. In essence, higher-end materials like brick, stone, or wood tend to cost more than options such as vinyl. Large-scale projects demand more resources, subsequently increasing the total price. Similarly, complex installations, characterised by intricate designs, can escalate labour costs. Lastly, geographically remote or hard-to-reach locations may incur added transportation expenses.
For more info on the Costs of Cladding please follow the link to our Cladding Cost Guide.
Why Choose a Local Pros Partner for Your Cladding Needs?
Entrusting your cladding project to a Local Pros partner ensures you receive the highest quality services from industry-leading professionals. Here's why our partners are your ideal choice:
Local Expertise: Our partners understand the unique challenges and opportunities presented by South Africa's climate and architecture. They're well-equipped to recommend and install cladding that suits local conditions.
High-Quality Materials: Our partners source high-quality cladding materials, ensuring you receive products that are both durable and visually pleasing.
Full Range of Services: From consultation and material selection to installation and maintenance, our partners offer comprehensive cladding services.
Experienced Professionals: Our partners have years of experience and training in cladding installation. You can trust them to deliver superior workmanship.
Customer Satisfaction: Delivering excellent customer service is a priority for our partners. They're committed to ensuring your satisfaction throughout the project.
Affordable Pricing: Our partners provide top-notch cladding services at competitive prices, ensuring you receive value for your money.
Choosing a Local Pros partner for your cladding project ensures you receive professional service, quality materials, and a result that enhances the aesthetic and functional value of your property. Connect with us today to get started on your cladding project
FAQs Cladding
What is the main purpose of cladding?
Cladding serves multiple purposes, including providing a layer of protection against the elements, enhancing the building's aesthetic appeal, and improving energy efficiency.
How long does cladding last?
The lifespan of cladding largely depends on the material used and the quality of installation. However, most types of cladding, when properly maintained, can last for several decades.
Is cladding expensive?
The cost of cladding can vary greatly depending on the type of material used and the size of the area to be clad. Our partners will help you choose a cladding solution that fits within your budget.
Can I have cladding installed on an existing building?
Yes, cladding can be installed on an existing building. It can enhance its aesthetic appeal, improve its energy efficiency, and provide additional protection against the elements.
What is the best type of cladding?
The best type of cladding depends on your specific needs, preferences, and the nature of your building. Each type of cladding material has its unique properties and aesthetic appeal.
How do I maintain my cladding?
Maintenance requirements depend on the type of cladding material used. Some materials like brick and stone require very little maintenance, while others like timber may require regular sealing or painting to maintain their appearance and durability.
Our Local Pros partners are ready to assist you with all your cladding needs. Get in touch with us today, and we'll connect you with a leading cladding service provider in your area. Together, we can make your building stand out with superior cladding.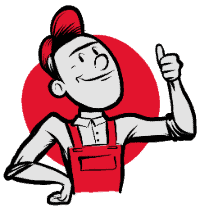 Cladding Services Costing Information​
Is your property looking a bit boring? Want to give it that something extra? Typical Cladding prices range from R300…