Full range of garage door repairs and services in Brakpan
Full range of garage doors installed and repaired in Brakpan. After receiving your call you can get a same-day response. Repair both, manual or automatic garage doors at affordable prices. Some of the most common faults are:
Roller replacement
Loose door springs
Broken garage door pulley wheels
Snapped garage door cables
Worn out brackets
The garage door is not aligned
Garage Door Repairs Brakpan
And more…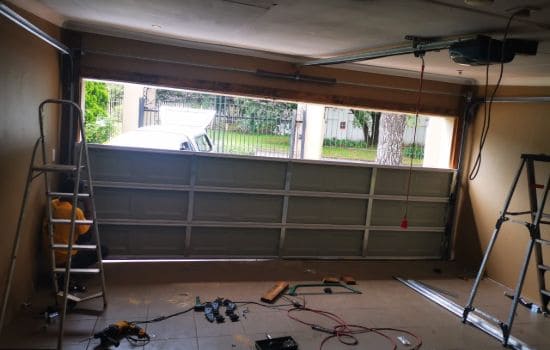 Brand-new Garage Door Installations Brakpan
Building a new house? Renovating your existing home or office?
Roller Garage Doors Brakpan
These doors require much less upkeep because of the steel material.
Sectional Garage Doors Brakpan
If flexibility is what you require, opt for sectional doors. It can be fitted in every garage.
Aluminium Garage Doors Brakpan
If you want a long-lasting garage door get a quote for an Aluminium Garage Door.
Wooden Garage Doors Brakpan
If you would like to give your garage door a modern look check out the range of wooden garage doors.
Garage Door Motors and Automation Brakpan
Automatic garage doors are convenient and safer than a manually operated garage door.
Automate any kind and size garage door
Remote controls
Batteries