Generator Supply, Install, Service and Repair Agents
Power for essential medical equipment

Improved safety and security during outages

Keep the refrigerator and freezer running
Open Frame Mobile and Static Fixed Generators

Supply, Install, Service and Repair of Both Single and Three phase Generators
On call 24/7 with a large wide range of spare parts
When Purchasing, Installing, Servicing or Repairing a Generator
Generator Suppliers and Service Agents
Are you thinking of beating load shedding by installing a generator? Or do you perhaps need your generator serviced or repaired? Then you have come to the right place. Our vetted partners across South Africa
Service and Supply both diesel and petrol generators
Have great prices while not sacrificing quality
Can service and supply both portable and fixed generators
They supply and maintain both Large Brands and alternative brands.
For the best generator suppliers, installers, service and repair agents contact Local Pros today and we will connect you with a leading Generator expert in your area.
Types of Electrical Generators
When a blackout or load shedding prevents the grid from supplying electricity to your home as usual, a generator serves as backup power. Generators work by burning fuel to convert it into electrical energy that may be used to power a variety of electrical devices.
Portable and standby/fixed generators are the two primary categories.
Portable Generators – Portable generators were designed to be used temporarily off-site where no power is available but are frequently used in South Africa to provide power to homes during load-shedding.
Standby Generators or fixed Generators – – Are installed in a single location and automatically start to power a building when there is a power failure.
Benefits of maintaining and servicing your generator regularly
An essential but frequently overlooked component of using a generator is maintaining and servicing it. Servicing your generator correctly will:
Ensure that the generator functions correctly when there is a power outage
Ensure that the generator lasts as long as possible
Save you money on repairs
Make the generator as fuel efficient as possible
Limit the risk of electrocution and fire
These are just some of the benefits of servicing your generator regularly and we recommend:
A monthly inspection that consists of, cleaning the generators and performing a general inspection, checking water and oil levels, draining water traps and revising electrics and battery.
A quarterly service that includes all the aspects of the monthly inspection and replacement of oil, coolant and cleaning or replacement of air, fuel and oil filter.
A yearly major service that includes all the mentioned above and checking and adjusting of the valve train, checking and renewal of fuel lines and cleaning of the fuel tank.
On-Site and Off-Site Generator Maintenance and Repair
No matter if you need your portable generator serviced or repaired at one of our partners' facilities or a permanent standby unit serviced or repaired at your residence or place of business, a dependable Local Pros partner can complete the task promptly and affordably.
Why select a Local Pros partner to Install, Service or Repair your Generator?
Finding a reputable generator supplier and maintenance expert may be challenging. Herein lies the role of Local Pros. We have thoroughly vetted Generator Experts across South Africa and have invited the best to join our network. By choosing a Local Pros partner, you can be certain that:
Customer satisfaction is their no 1 priority.
All work is done by qualified electricians and technicians with years of experience
You will receive quality work at an affordable rate
A COC certificate can be issued for the installation
All partners are vetted to high standards
They will give you quality advice regarding the purchasing, installing, maintaining and repairing of generators
The Supply, Install, Maintain and Repair Diesel, Petrol, Single Phase and Three Phase Generators
24/7 on-site emergency service is available
They carry a wide range of spare parts on hand and should be able to repair most problems after hours
These are just some of the advantages of working with a Local Pros partner. Please visit the City Page nearest you or contact us for an obligation-free quote.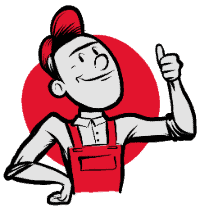 Generators Costing Information​
Have you recently purchased a generator and are curious about the cost of servicing it?

Let's have a Look at…

Are you thinking about purchasing a generator to combat load shedding but are curious about how much it could cost…

Are you considering buying a generator to mitigate the effect of load shedding? Then you will surely be interested in…