Hot Tub Experts
Professional installations

Many Options to Choose From
Installing a Hot Tub would not only add value to your home but may be utilized for health and relaxation too. Hot Tubs are not seasonal; they may be utilized in the summer or the winter and are a great way to relax and connect with family and friends.
In South Africa, jacuzzis have grown extremely popular; they are particularly relaxing after a hard day of work and stress.
Manufacturing and Installation
Hot Tubs are manufactured, installed, maintained, and repaired by our Local Pros Partners throughout South Africa. Our employees are well-versed in all of these areas, ensuring the finest possible client service.
A built-in Hot Tub with bricks may be installed as a permanent fixture or placed on a movable frame.
Pump unit combinations vary per installation, for example:
4-Seater – Curved Hot Tub utilizes a modest 0.75kW water pump whereas the larger Hot Tubs use the 1.1kW water pump.
A bottom drain, as well as lighting, may be added as an optional additional.
Hot Tub – Types
Hot Tubs come in a variety of shapes and sizes.
Hot Tub – Corner unit
2700mm x 2250mm x 900mm
2000 litres capacity
1.0kW Micro air jet pump and 1.10kW water pump
Featuring 7 jets, micro air jets,
pneumatic controls
Extra features – second pump can be installed as a turbo pump with additional jets.
Extra features – include a bottom drain channel and a spa light.
Hot Tub – Curved Shape
Curved Hot Tub 1850mm x 1500mm x 800mm Approximate capacity 1000 litres
Water pump of 0.75 kW and Micro air jet pump of 1.0 kW
4 jets in total
micro air jets in the seats
pneumatic controls
Extras features include a bottom drain channel and a spa light.
Hot Tub – Marcel
2000mm x 1850mm x 800mm (about 1250 litres)
1.0kW Micro air jet pump and 1.10kW water pump
Featuring 8 jets | micro air jets | pneumatic controls
Seats 5-6 people
Bottom drain and Hot Tub light are optional extras
Hot Tub – Oval
2560mm x 1850mm x 820mm
Approx. 1900 liters capacity
1.10 kW water pump & 1.0kW Micro air jet pump
Equipped with 8 Jets
Micro air jets
pneumatic controls
Seats 9-10 people
A second pump can be fitted to serve as a turbo pump with extra jets
A bottom drain channel and a Hot Tub light can be fitted as an extra feature.
Hot Tub – Square
2400mm x 2400mm x 900mm square jacuzzi
Capacity: approx. 2350 liters
1.0kW Micro air jet pump and 1.10kW water pump
Featuring 7 jets, micro air jets, and pneumatic controls
Optional extra – a second pump with additional jets may be installed to act as a turbo pump.
Extra features- include a bottom drain channel and a Hot Tub light.
The Hot Tubs shown above are just a few of the many that we have in stock.
We also make and install coverings for Hot Tubs and pumps.
The advantages of having a Hot Tub
Warm water and a soothing massage are well-known for releasing tension and relaxing stiff muscles. Stress-related chronic pain has been shown to be relieved by a half-hour spent in a Hot Tub
Soaking in warm water provides relief to many arthritis patients. A Hot Tub can provide the warmth, massage, and buoyancy needed to relax and exercise muscles and joints in the privacy and comfort of your own home.
Improves the body's natural healing process. Pain, fatigue, and soreness associated with exercise are decreased. Endorphin production, the body's natural painkiller, is increased when muscles relax. Increases blood flow and circulation, which aids in the removal of toxins from the body.
With a little imagination, you may build stunning installations that will increase the value of your house.
How Much Does a Hot Tub Cost?
The simple answer is that it varies entirely on the kind of Hot Tub you have. A bare-bones rotationally manufactured Hot Tub may cost as little as R42000.00 and go up from there.
Pricing is affected by warranty, ongoing maintenance, and the client's location. In a nutshell, the features you choose decide the price of your Hot Tub. Do you prioritize low energy costs, powerful jets, and durable materials? Do you value aesthetic features such as a sleek and comfortable design, vibrant lighting, and waterfalls?
Factors that influence the cost of a Hot Tub
The price of a Hot Tub is determined by a variety of factors.
Quality Hot Tub
A high-end Hot Tub will last longer and operate better. A larger initial expenditure may result in a Hot Tub that lasts longer.
Design of Hot Tub
Low-cost Hot Tubs lack the beauty, practicality, energy efficiency, and comfort that a high-end Hot Tub provides. Important Hot Tub design features that add to the value of a Hot Tub include a well-placed armrest or a cabinet shell that minimizes heat loss.
Hot Tub Dimensions
One expense factor you can control is the size of your Hot Tub. Purchasers save money since smaller Hot Tub are less costly to construct, store in a warehouse, and transport than larger Hot Tubs.
The Hot Tub's Features
Your choice of Hot Tub accessories and extra features may have an effect on the price of your Hot Tub. A model with outside lighting and additional jets, for example, is likely to cost more than one without these features. You may choose from a variety of accessories, such as steps, an umbrella, or removable pillows, at different price points. Wireless entertainment, advanced water care technology, and an easy-to-use remote control system are some of the other features that may contribute to the comfort.
Hot Tub FAQ
Q: How often should I replace the water in my Hot Tub?
A: Emptying and refilling your Hot Tub with fresh water on a regular basis will maintain it clean, clear, and safe. But the question is how often you should do it. Your Hot Tub should be drained and refilled every three to four months if it is used often.
Q: Is it possible to spend a long time in a Hot Tub?
A: Ideally, your Hot Tub sessions should last between 15 and 30 minutes. Depending on the conditions, you may be allowed to extend your bath to 45 minutes (e.g., water temperature). Keep in mind that you may always return to your Hot Tub later!
Q: Is it true that Hot Tubs aid in weight loss??
A: It may seem strange, but it is true! A regular plunge in your Hot Tub may help you lose weight, even if it's in an indirect way. Simply spending 15 to 20 minutes in your Hot Tub may burn up to 17 calories.
Q: How much dWhat are the requirements for building a Hot Tub?
A: To set up a Hot Tub, you just need three things: a strong, level foundation to stand it on, a power outlet to provide the electricity, and a hose connection to fill it with water. Keep in mind that if you want to sink the Hot Tub, you'll need to allow for access to the component door for maintenance while planning and prepping your foundation. Always ask your provider for detailed installation instructions, which should include specific suggestions for sinking the kind you purchased.
Q: Is soap ok for use in a Hot Tub?
A: Using no soap or detergent is the best choice in general. The detergents from shampoo and body wash that seep into the Hot Tub are not dangerous, but they are unpleasant to soak in.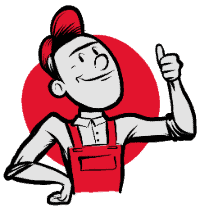 Hot Tub Costing Information​
Are you dreaming of installing a jacuzzi to bring luxury and relaxation to your home? The average cost of a…

A health spa can be a fantastic way to unwind, or you might wish to include a medical spa…