Nutec House Builders
Affordable & Low Maintenance Costs

Standard and Custom Designs
The Most Cost-Effective Method for Constructing Low-Maintenance Homes, Studios, Cottages, Offices, Sheds, Pool Houses, Guard Huts, and Any Other Building Addition You May Need.
Your Local Pros Nutec House Building contractor will provide a high-quality build at a reasonable price. Our trusted contractors take great pride in not only offering the best products and services, we also recognise that your home is built to your specifications, not ours!
Make your Nutec home, office, classroom, Wendy house, or building extensions a reality by completing our online form or by giving us a call right away.
Advantages of Nutec for construction.
Due to its adaptability and numerous advantages, Nutech has grown to be a preferred material when constructing new structures. Below we list some of the advantages of Nutec boards:
Light weight
Fire and hail resistant
Watertight
Has excellent thermal properties
Excellent load bearing capacity
UV resistant
Unaffected by rot
Pest and rodent resistant
Low maintenance and long lasting
Available in plain or textured wood finishes, which can be painted with any outdoor wall paint
Exceptional value for money
Building time is much shorter than for a brick building
What is Nutec made from?
Nutec is a fibre board made by combining cement and fibres, creating a durable, yet strong material that can be effectively used for building. In place of the conventional wooden boards used in Sheds and Wendy housing, the mixture is sheeted and compressed to create boards that can be used for cladding. The beauty of Nutec cladding is that it requires little upkeep and is long-lasting. Nutec complies with the SABS standards and is used for the cladding of outside buildings.
What can be constructed with Nutec?
Nutec is a versatile product that can be used in already-built constructions. It is frequently utilized when adding storeys to buildings because of its light weight. Nutec is put to a treated timber frame when creating a Wendy house or shed, ensuring that it lasts a lifetime with very little upkeep. Nutec is adaptable and may be used on a variety of buildings, including huge Family Home structures as well as Wendy houses, Cottages, Kids Playhouses and Pet Kennels.
FAQ
So what is Nutec?
The exterior of a building or structure may be covered with Nutec cladding. It is inexpensive to install and can be done swiftly and effectively. Nutec is a long-lasting, weather-tight cladding made from a mix of fibres and cement and press molded into cladding boards that needs little upkeep.
Do I need plans for a Nutec construction?
The structure you want to construct will determine the building design and the approval process. To get help and guidance on this, you should get in touch with us directly.
What is the Construction time of Nutec Buildings?
Construction takes less time than for a brick and mortar house. The size and architecture of the building will affect the installation time. For the design and construction of a smaller house, you could anticipate completion in less than a month.
Can I submit a bond application for a Nutec construction?
Your home will be taken into consideration for financing, provided that it was constructed in compliance with SABS regulations.
Will insurance cover a Nutec build?
Your insurance company will cover your build as long as it complies with SABS norms of approval.
For the best Contractors in your area please complete our online form or give s a call today.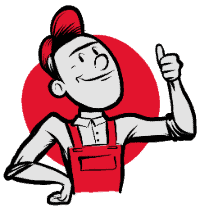 Nutec House Builders Costing Information​
Are you considering investing in a Nutec house and wondering how much it might cost? The Average price for an…