Aluminum Seamless Gutter Installers
Colour match your property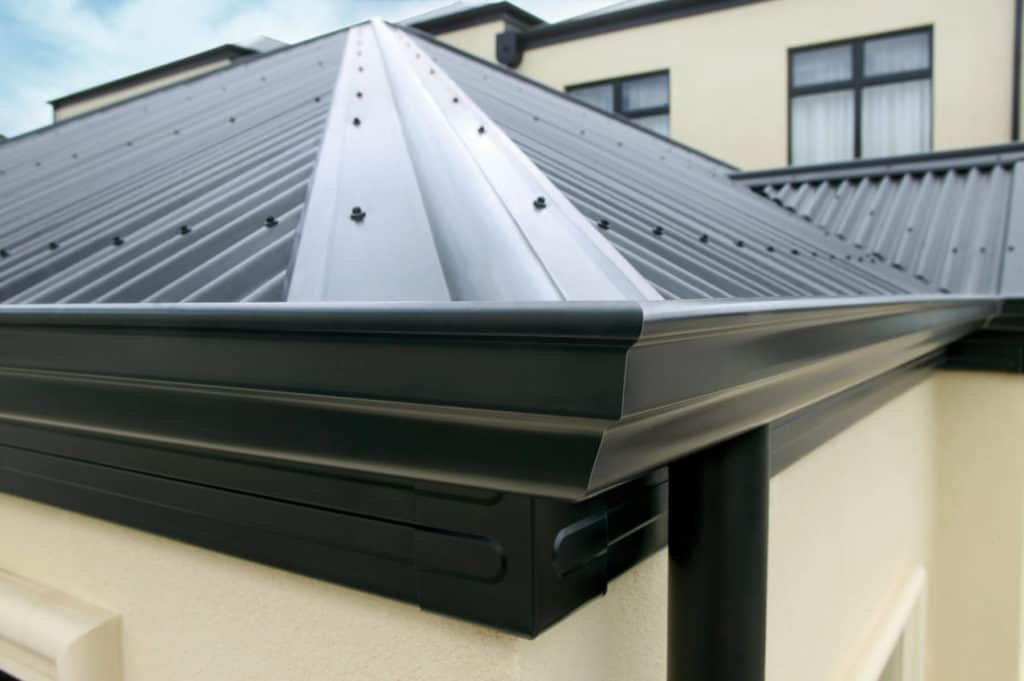 Are you building a new home or looking to replace your old gutters? If so, LocalPros highly recommends considering seamless gutters as these have so many more advantages over regular guttering options.
We answer any questions you may around seamless gutters and can provide you with a no-charge, obligation-free quote for your property.
Why Choose Seamless Gutters?
Why are seamless gutters better?
There are so many reasons why seamless gutters are the natural choice for your home or commercial property.

Common benefits to seamless gutters:
With high quality, aluminum seamless gutters by LocalPros, you can prevent water damage to your home or building, which is a common concern during the rainy season.
Seamless gutters, as the name suggests, are more streamlined and neater than regular gutters and look so much better on your house or building.
You can increase the value of your property by having seamless gutters installed due to their hidden suspension
Seamless gutters are lightweight and are great if you want to replace guttering sections, make repairs or install a new system.
They are very versatile and are a "one size fits all" system, meaning it can be easily and quickly attached to any building or house.
Seamless gutters are less likely to leak
Seamless gutters (and their components) are rust-proof and, as such, last much longer than your normal guttering system
They are much more cost-effective in the long run
LocalPros is dedicated to offering you the best value for money, as well as providing exceptional customer service. We also love seeing the beautiful transformation of the homes and buildings we work on as seamless gutters are installed.
Having seamless gutters installed is a quick and painless process! Our seamless gutters are:
installed within 1 day
come in a range of attractive colours and give your building an upmarket appearance
are maintenance-free, and
have a 15-year guarantee
We can also install downpipes and fascia boards, and make repairs to your current gutters.
Aluminium Gutter colour options and sizes
Our high-quality aluminium gutters come in a range of sizes and options.
We offer the following colours:
Depending on whether you require residential or commercial seamless guttering, we can offer you the following sizes:
– Domestic/residential (125 mm)
– Commercial/industrial (150 mm)
Gutter Maintenance.
Traditionally, a lot of upkeep and maintenance was required with the older types of gutters. With our new, seamless gutters, very little maintenance is needed.
Seamless gutters are made from top-quality aluminium, they will never rust. However, you may have to clear them out once a year if they are close to a tree. That's it!
Domestic gutters.
Your home could be given a new lease on life with a set of seamless gutters!
Our residential seamless gutters are 125 mm in size and come in black, brown, white or beige.
Simply contact LocalPros for an obligation-free quote and we can install your new gutters as soon as you need us!
Commercial gutters.
Your building's exterior is the first impression that clients get when visiting your premises. Ensure that you always make a professional first impression by improving the look of your building and having seamless gutters installed.
Seamless gutters come in a wide range of colours and sizes, some of the popular colours include:
Black
Brown
Beige
Green
White
Find out home much a new seamless gutter installation will cost just fill in the form or call to speak to your area agent

FAQ
What exactly are seamless gutters?
Seamless gutters are the latest innovation in guttering and fit almost seamlessly to your home or building. There are no bulky joints where the gutter corners meet because they are cut to size and this makes for a more upmarket look and feel to the building.
Do seamless gutters really make a difference?
Yes, they absolutely do! Apart from making your home or commercial building look much more attractive, they also offer many great benefits like being practically leak-proof and lasting much longer than regular gutters that have been made from UPVC.
How are seamless gutters fitted to the building or house?
Seamless gutters are expertly attached to your home or building by the LocalPros team using brackets at regular intervals.
How long does the installation process take?
The friendly and professional LocalPros team normally takes less than a day to fit your new, seamless gutters. What's more, you don't even have to be home or at work to have them fitted!
Why are your seamless gutters rust-free?
Our seamless gutters are rust-free because they have been manufactured from top-grade aluminium which does not rust. It is for this reason that our seamless gutters last a lifetime.
Why are LocalPros gutters superior?
With countless satisfied customers who love their seamless gutters, many believe that our product is superior because it has been manufactured from the best grade of aluminium and according to the highest standards of workmanship and quality.
Our seamless gutters never warp and no painting is ever needed as the colour you see, is the colour it stays! They also never sag because they are roll-formed to the precise length of the building and they are not prone to leaks, like regular gutters.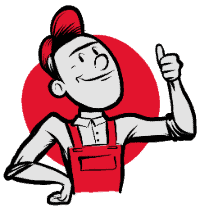 Seamless Gutters Costing Information​
Rain gutter replacement is not something you want to delay till next year. Rain gutters safeguard your home from leakages…

Seamless gutters are an invaluable component of your property's exterior. They offer a streamlined aesthetic while efficiently diverting rainwater away…