Tree Felling Services
Hire a professional tree feller to remove undesirable trees and prune overgrown trees back into shape. In case of an emergency a team of tree felling experts are available 24 hours a day, 7 days a week.
Stump removal and grinding, tree felling, tree pruning and palm tree maintenance
Safe, professional, and cost-effective
Free quotes and evaluations
---
Pruning and Trimming trees in Bloemfontein
Do you have towering trees on your property that are out of control? Pruning your trees by yourself is risky! Leave the work to a professional tree feller. A tree removal service can assist with trimming or pruning your trees so that they don't get in the way of:
Properties in the area
Cables or wires in the vicinity
Walls and fences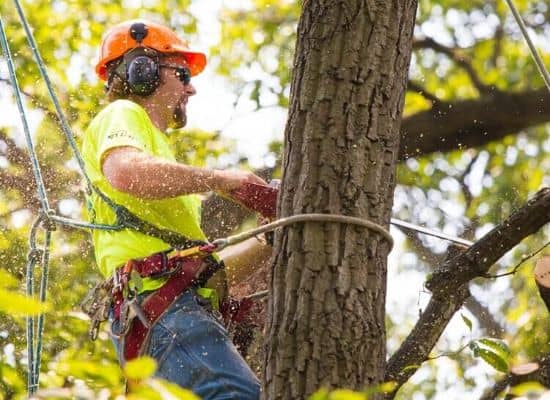 Stump Removal in and around Bloemfontein
Tree stumps often take up important room and detract from your home's appearance. Hiring a professional tree feller to remove tree stumps from your garden will save you time. The tree feller will remove the stump, including the roots using specialized equipment. The tree stump will be ground down and all remaining wood chips will be removed.
Palm Tree Maintenance Bloemfontein
A palm tree adds an element of beauty to your garden, but what many people don't realize is that a palm tree needs regular maintenance in order to keep it looking beautiful and most importantly to keep it safe. Palm trees grow very quickly often making them look untidy and potentially causing damage to your property if large fronds begin to fall.
Palm plants require regular care, maintenance, and cleaning to be safe and attractive.
Frequently Asked Questions
Why shouldn't I cut down my own trees?
Cutting down a tree by oneself is not a good idea. You can not only seriously injure or kill yourself, but you can also harm your property. Rather, enlist the help of a professional: it's actually less expensive than you think.
How long does it take to cut a tree down?
Depending on the size of the tree and whether you want the stump removed, it can take anywhere from 2 to 6 hours. Your tree feller will remove all debris and leave your property in a beautiful condition.
Is it possible for me to trim branches off my trees by myself?
Yes, it is usually acceptable to prune your own branches. You risk causing damage or being electrocuted if the tree is quite tall, close to your property, or near cables. It is better to hire a professional tree feller in this situation.
Why shouldn't I remove a tree stump myself?
It will have deep roots, especially if the original tree was big. These are extremely difficult to remove and require the use of a circular power tool, which should only be handled by a professional. Attempting to remove it yourself can result in significant injury, so hire a tree feller instead.
Is it necessary for me to get permission to cut a tree down?
It is debatable, it is usually okay if it is on your property. If the tree is close to your neighbours' property, we recommend first checking with them. You will, however, need permission if the tree is on your property's verge which means it belongs to the municipality.
When is the ideal time to cut a tree down?
It's always preferable to have your tree cut in the late winter or early spring, when new leaves and blossoms haven't yet formed. Your tree will be dormant at that point, making it easier to chop down and transport.
How can I tell if my tree is in good health?
The tree is most likely thriving if it has full, healthy-looking branches. Dead branches, broken branches, and weak bark are all red signals. It's not a good indication if your tree's bark is loose and peeling; it could indicate that it's dead or not doing well. To have your tree evaluated, contact us today.
What if my tree is small: can't I just cut it down myself?
You should be able to do that in theory. The problem arises when you are unsure which way the tree will fall. An experienced tree feller understands exactly where the tree will fall to avoid harm or damage.
---