Aircon Repairs, Services and Installations
Supply and repair all major aircon brands

Fast service, same-day response

Free Quotes and Inspections
Installations of all brands

Choose from a range of South Africa's leading air conditioning brands and suppliers.
Don't wait days to get a response
We will assist in helping you select the correct size aircon to suit your home or office.
Full-service air conditioning company
Don't suffer through another boiling summer or freeze during winter. To find airconditioning installers near you visit https://www.airconpros.co.za/. Have an aircon installed or make sure your existing aircon is in perfect working order. Call today for a quote on a new aircon or a servicing of your existing aircon.
Installations of all brands
Upgrades of your existing ac system
Repairs to any type of aircon
Servicing all air conditioners
Aircon Installations
Get expert advice on choosing an aircon unit that blends in well with your current decor and runs quietly.
New air conditioner installations from simple back to back split wall units to complex long runs and central air conditioning units.

Aircon Services
Regular servicing of your air conditioning system is essential:
Keep it operating optimally
Prevents it from using too much electricity
Removes dirt and dust from piping and ducts
Identifies problems before they become too serious and costly to fix

Aircon Repairs
Air conditioner making a strange sound or not working as efficiently? Get your air conditioner repairs done the same day, call now.
Compressor repairs and replacements
Regas, stop gas leaks and fill up gas
Spare parts and remotes
Electrical connection faults
Sensor problems
Drainage problems
Simply complete the online form or call to find out what is the best option for your home or office.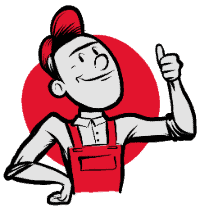 Air-conditioning Costing Information​